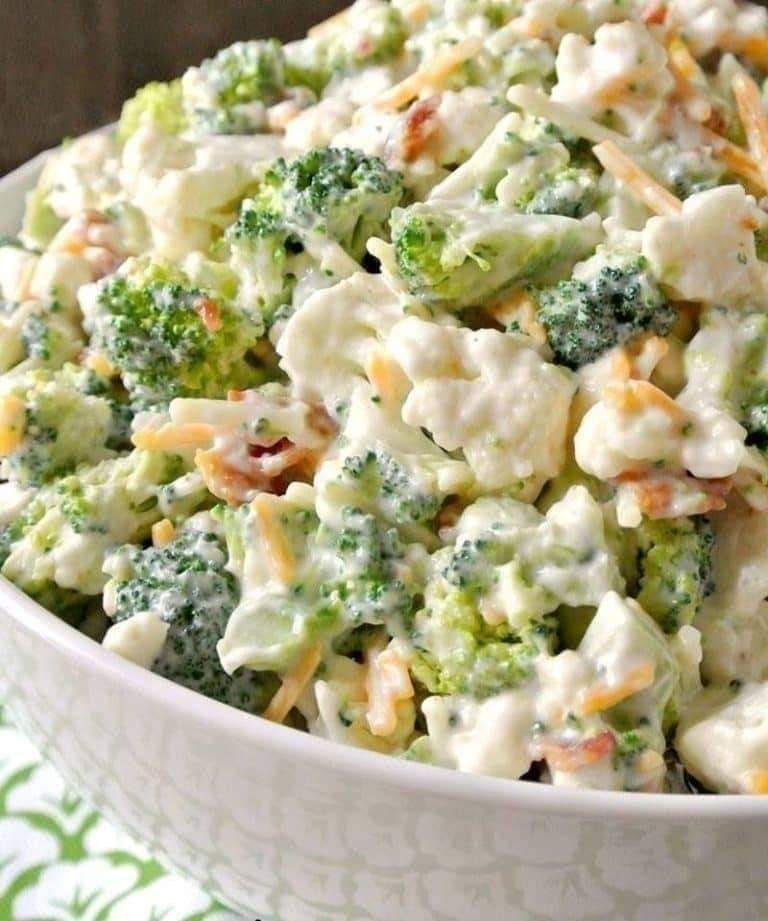 INGREDIENTS :Broccoli Cauliflower Salad?
1 head broccoli, chopped
1 head cauliflower, chopped
1/2 lb bacon cooked
1 cup shredded cheddar cheese
1 cup mayonnaise
1 cup sour cream
1/2 cup sugar
1/2 teaspoon salt
Directions : Broccoli Cauliflower Salad?
Step1: Mix broccoli, cauliflower, bacon, and shredded cheese in a large bowl.
Step2: In a small bowl, mix mayonnaise, sour cream, sugar, and salt until well combined.
Step3: Pour mayonnaise mixture over broccoli mixture and stir until well incorporated.
Step4: Eat immediately or chill until ready to serve.
Step5: Serve and enjoy!