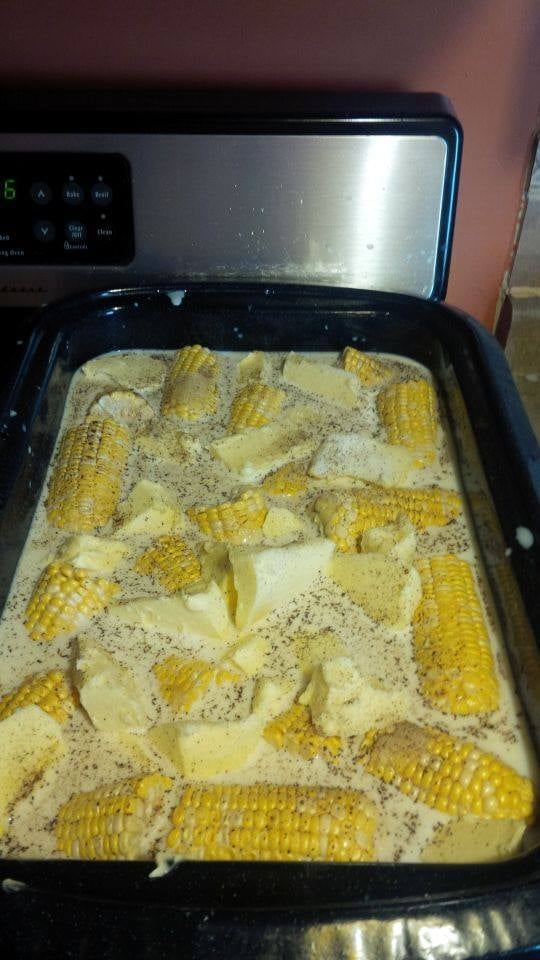 ingredients:
4 ears corn (husks and silk removed)
Water (enough to cover the ears of corn)
1 cup heavy cream
½ cup milk
6 tablespoon butter
¼ cup sugar
½ teaspoon paprika (optional)
Instructions:
-Fill a large pot with enough water to just cover the ears of corn, then add the heavy cream, milk, ¼ c portion of the butter, and sugar then bring to a boil over medium high heat.
-Reduce heat to low and allow to cook about for 8-10 minutes, or until corn is tender. Then melt the remaining two tablespoons of butter and mix with the paprika. Set aside.
-Remove from the stock pot and liquid and then brush the melted butter and paprika onto the cooked corn on the cob with a basting brush. Serve immediately!