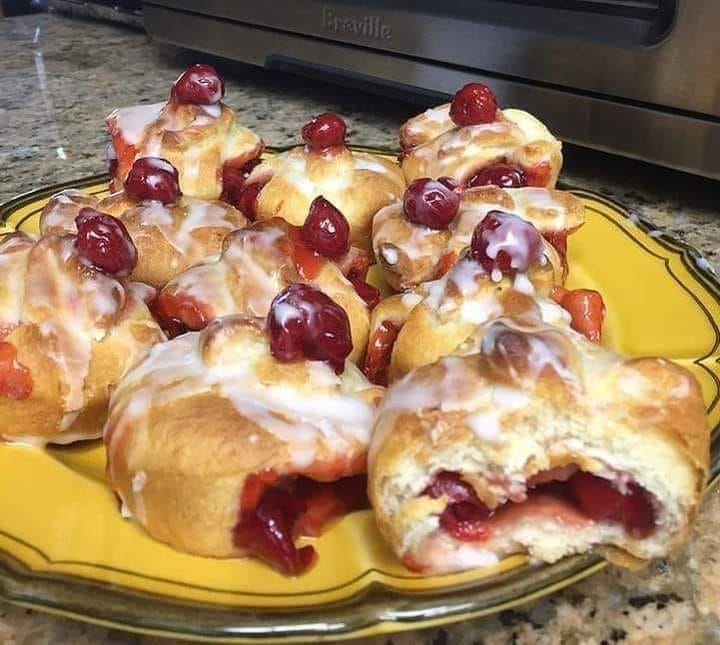 Ingredients:
2 cans of watercress paste
21 oz cherry pie filling
1 cup powdered sugar
1-2 tablespoons milk
Instructions:
1: Preheat oven to 375.
2: Coat muffin pan with cooking spray.
3: Unroll and separate the dough.
4: Place a triangle in each cup and fill with a tablespoon of pie filling.
5: Fold 2 shorter ends together on top and pull the longer end on those.
6: Bake for 13 to 15 minutes or until lightly browned.
7: Set aside to cool.
8: Whisking the powder sugar and milk to smooth.
9: Transfer the cooled bites to the rack and sprinkle with the icing mixture.
Enjoy !