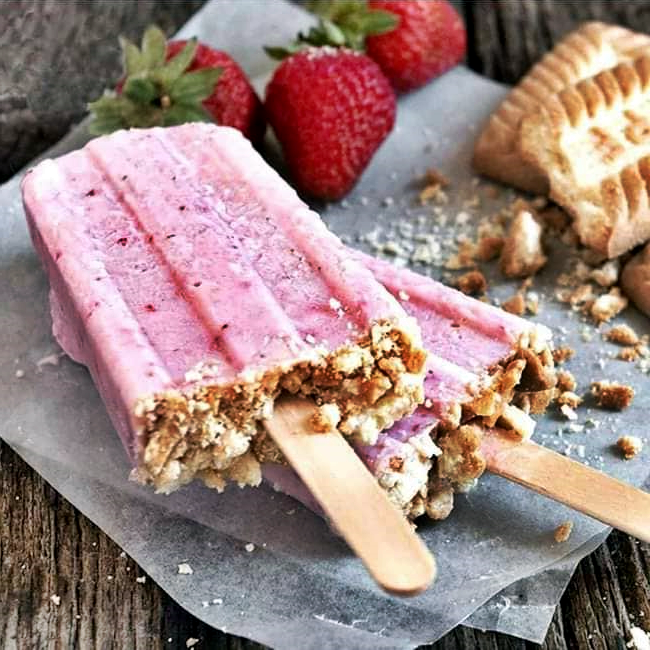 Ingredients:
1 cup strawberry puree, from about 8-10 strawberries

1 cup vanilla yogurt, or plain + 1 tsp vanilla

2/3 cup sweetened condensed milk

7 Tbsp whipping cream, whisked to soft peaks

6 shortcake cookies, crushed (about 3/4 cup)
Instructions:
In a blender or food processor, blend hulled strawberries to a rough puree (doesn't need to be completely smooth). Remove from blender and measure out 1 cup. Return the 1 cup of puree to the food processor. Add the yogurt and sweetened condensed milk and blend until combined. Remove to a large bowl.
In a small bowl, whisk the whipping cream until it thickens to soft peaks. Fold into strawberry mixture. Add 1/2 cup of the crushed cookies to the mixture and fold in to combine.
Fill 10 popsicle molds with mixture, leaving about 3/4 inch of headroom. Sprinkle remaining crushed cookies on top. Add sticks and freeze until solid. (You may have a bit of mixture left. Pour into a cup and freeze, if you like)