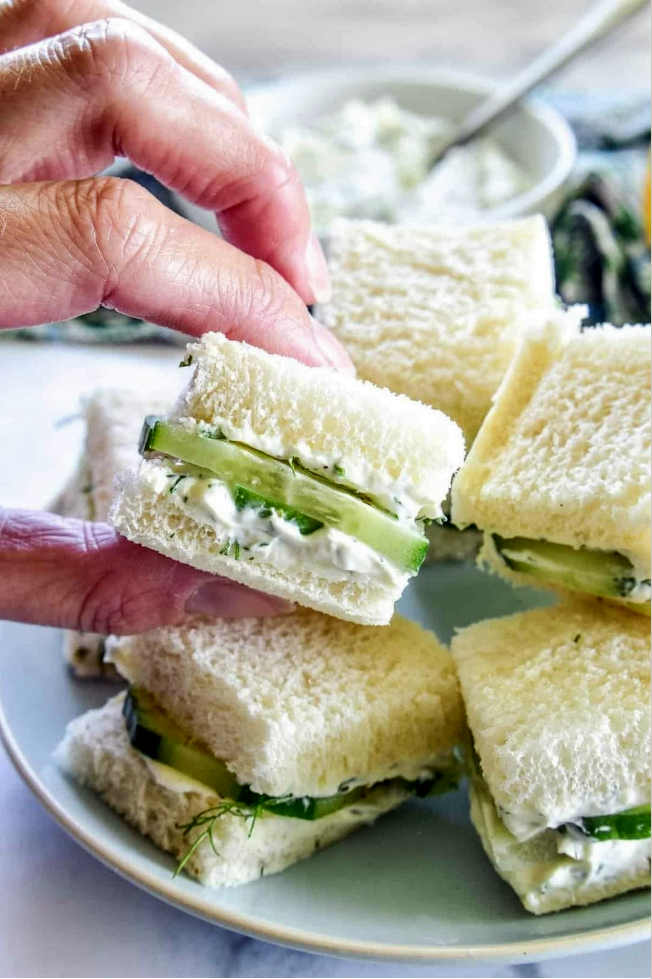 INGREDIENTS:
12 slices white bread
1 English cucumber
8 ounces cream cheese, softened
¼ cup mayo
2 tablespoons fresh dill, minced
1 tablespoon lemon juice
¼ teaspoon garlic powder
¼ teaspoon salt
INSTRUCTIONS:
In small mixing bowl, combine softened cream cheese, mayo, dill, lemon juice, garlic powder, and salt. Use a hand mixer or spoon to mix well.
Peel the cucumber in stripes and cut into ⅛ inch slices using a mandoline or sharp knife.
Cut the crust off of the bread to make squares.
For each sandwich, spread about 1 tablespoon of cream cheese filling onto each piece of bread. Add thinly sliced cucumbers, fresh cracked pepper and additional fresh dill. Place the second piece of bread on top, then carefully cut into 4 triangles or squares.
.