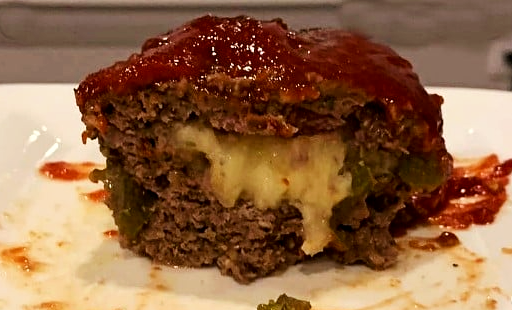 1 1/2 lb lean (at least 80%) ground beef

2 cups Rice Chex™ cereal, finely crushed

1 can (8 oz) tomato sauce

1 medium carrot, grated (about 1 cup)

1/4 cup chopped fresh parsley

3/4 teaspoon salt

3/4 teaspoon pepper

2 eggs, slightly beaten

3 cups prepared mashed potatoes

1/2 cup ketchup
1 Heat oven to 375°F. Spray 9-inch square pan with cooking spray.
2 In large bowl, mix beef, cereal, tomato sauce, carrot, parsley, salt, pepper and eggs just until combined. Press half of beef mixture into pan. Spread mashed potatoes on top; cover with remaining beef mixture. Spread ketchup on top.
3 Bake 50 to 60 minutes or until meat thermometer inserted in center of meat reads 165°F. Cool 15 minutes; cut into 4 squares.