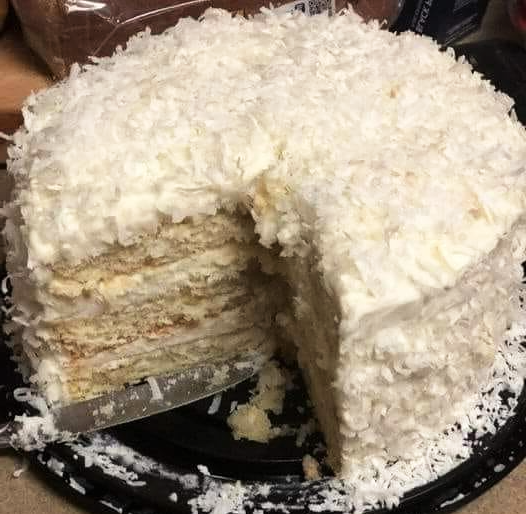 Ingredients:
15.25 ounce box white cake mix
ingredients needed to make cake: eggs, oil and water)
15 ounce can cream of coconut
8 ounce container COOL WHIP thawed
8 ounce package sweetened flaked coconut
Instructions:
Prepare and bake white cake mix according to package directions for a 9×13-inch baking pan.
Remove cake from oven, and while still hot, poke holes all over the top of cake using a large fork.
Open can of Cream of Coconut (making sure to stir it first) and pour over warm cake.
Evenly coat the whole cake and spread it around. It will soften and sink into the holes as you spread it over the warm cake.
Let cake cool completely then frost with whipped topping.
Evenly top with flaked coconut. I think this cake tastes best after it has cooled for a few hours in the refrigerator. Slice then serve.