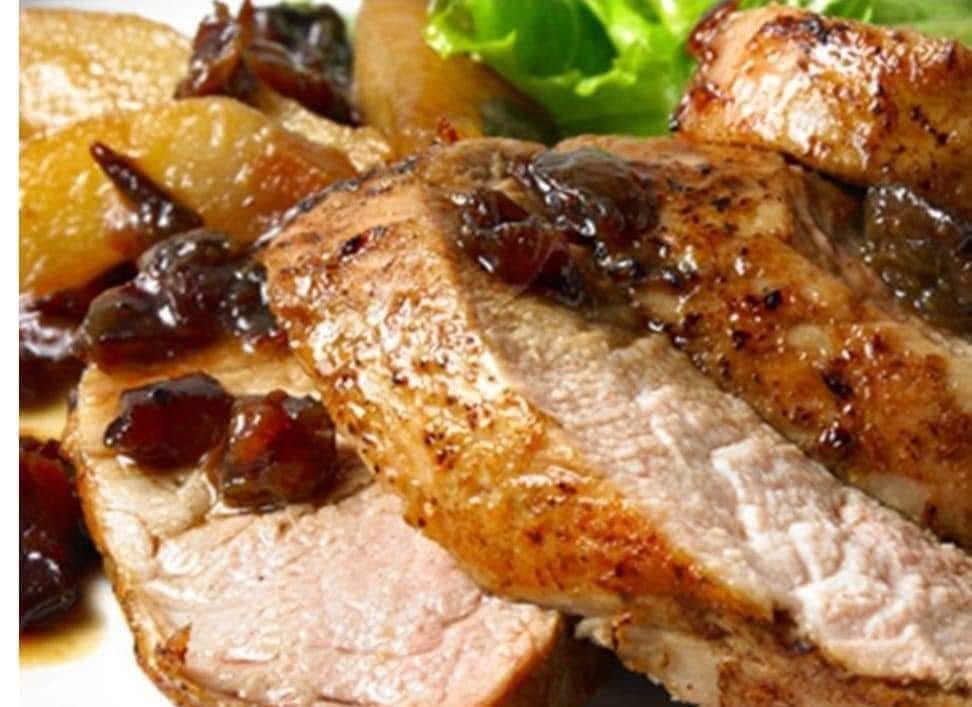 INGREDIENT:
2 Tbsp butter
1 1/2 lbs pork tenderloin
1/2 tsp salt
freshly ground pepper to taste
2 ripe Bosc or D'Anjou pears, peeled, cored and sliced
3 Tbsp each: balsamic vinegar and white wine
1 Tbsp honey
1/2 cup SunsweetAmaz!n Diced Prunes
1 Tbsp chopped fresh rosemary
Instructions:
Melt butter in a large skillet. Season pork with salt and pepper and brown on all sides over medium-high heat. Remove from skillet and add pears; cook for a few minutes to brown.
Add pork back to skillet with all ingredients except rosemary. Tent with foil and cook for 30 minutes or until pork reaches 155°F internally.
Let stand for 5 minutes before slicing. Transfer to a platter and sprinkle with rosemary.