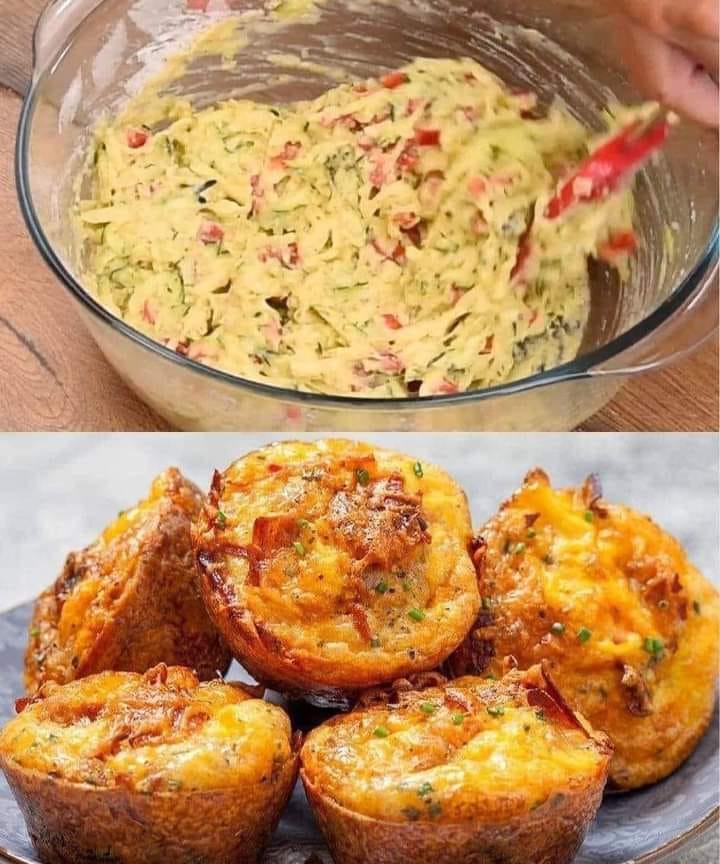 Ingredients:
 6 large eggs
 1/3 cup (80 ml) extra-virgin olive oil or melted butter
 1/4 cup (60 ml) water
 1/2 teaspoon sea salt
 1/4 teaspoon black pepper
 1 medium (200 g/7.1 oz) zucchini, grated
 11/2 cups (170 g/6 oz) grated Cheddar cheese
 2 medium (28 g/1 oz) jalapeño peppers, finely chopped
 1 cup (100 g/3.5 oz) almond flour
 1/3 cup (40 g/1.4 oz) coconut flour
 4 tablespoons (28 g/1 oz) flax meal
 2 teaspoons onion powder
 1/2 teaspoon garlic powder
2 teaspoons gluten-free baking powder
Instructions:
Preheat the oven to 350°F (175°C, or gas mark 4). Crack the eggs into a bowl and beat with the olive oil, water, salt, and pepper. Add all the remaining ingredients and mix until well combined. Spoon the mixture into a silicone muffin pan to make 12 muffins (or use a regular muffin pan greased with a small amount of ghee). Place in the oven and bake for about 30 minutes, until the tops are golden brown and the insides are set and fluffy. Remove from the oven and let cool slightly. While the muffins are still warm, remove them from the muffin pan and place on a cooling rack. To store, place in an airtight container and refrigerate for up to 5 days, or freeze for up to 6 months.