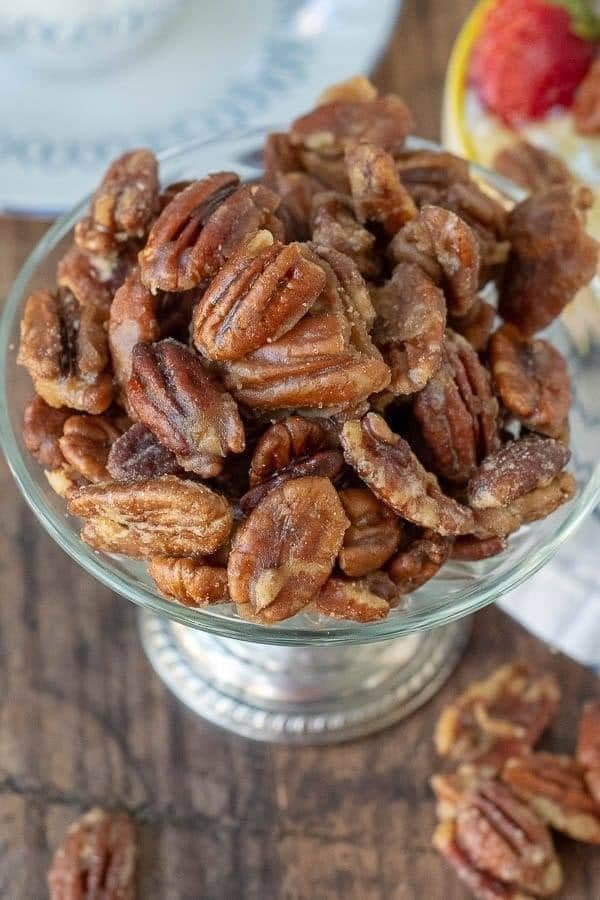 2 cups pecan halves

Pinch of Kosher or sea salt

1/4 cup honey (optional maple syrup)

1/2 teaspoon vanilla extract
1: In a large saucepan, over medium-low heat, add pecan halves and pan roast for about 2 minutes.
2: Turn pecans several times while pan roasting. Drizzle pecans with honey, toss to coat. Stir continuously for approximately 5 minutes.
3: Remove from heat, add vanilla and toss to combine. Allow to cool to room temperature. Store pecans in an airtight container until ready to use.
TIP: These slightly sweet pecans are delicious in salads, as a snack, and crumbled over yogurt.