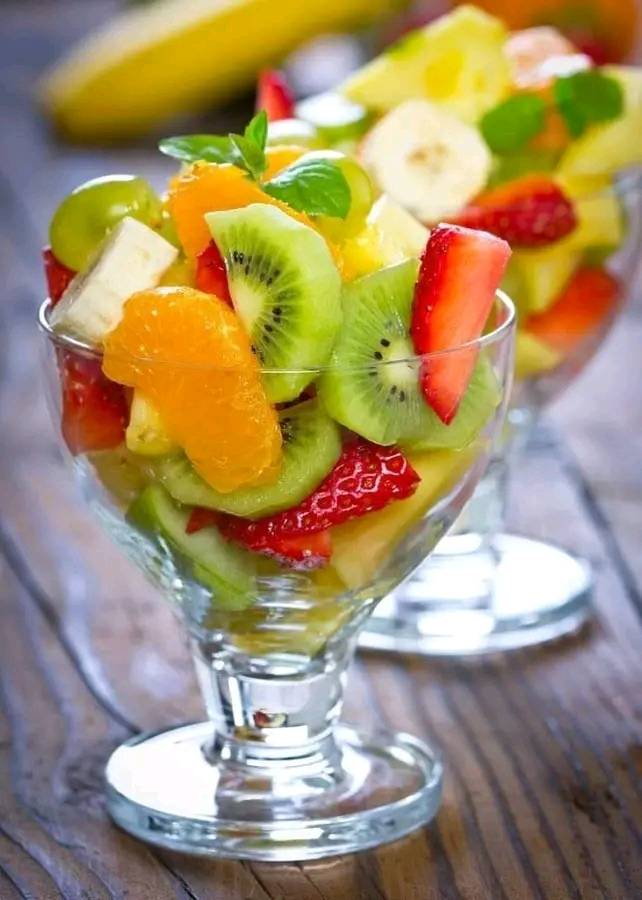 Ingredients :
4 pink grapefruit
3 oranges
3 tangerines
2 cups strawberries
1 cup blueberries
2 kiwifruits, peeled and quartered
2 limes
1 sprig Fresh mint sprigs
2 Lime wedges
Instructions :
Peel and section grapefruit and oranges. Peel tangerines; cut tangerines into bite-size pieces. Quarter strawberries.
In a large bowl, combine grapefruit, oranges, tangerines, and strawberries. Add blueberries and kiwifruits; toss gently.
Finely shred peel from the 2 limes (you should have 1 tablespoon). Squeeze lime juice (you should have 1/4 cup).
Gently stir peel and juice into fruit. Cover and chill until serving or up to 4 hours. If desired, garnish with mint and lime wedges.