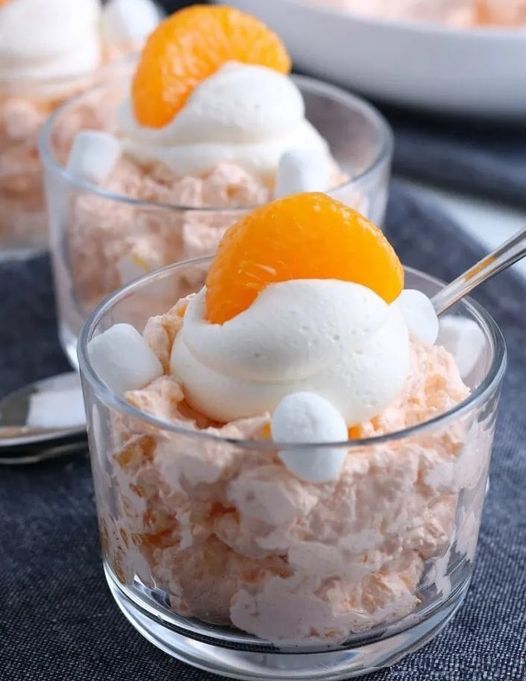 ingredients:
3 cups nonfat Greek yogurt
8 ounces nonfat whipped topping
1 can mandarin oranges in fruit juice, 15 oz drained
1 can crushed pineapple in juice, 20 oz drained of excess juice
2 cups mini marshmallows
1 small box Orange Sugar Free Jello
Instructions:
-Place nonfat Greek yogurt and Jello in the bowl of an electric mixer fitted with the whisk attachment. Beat the yogurt until light and fluffy, around 10 minutes.
-Add the nonfat whipped topping and stir to combine.
-Add the mandarin oranges and pineapple. Stir to combine.
-Fold in the mini marshmallows.
-Refrigerate mixture for at least one hour before serving.