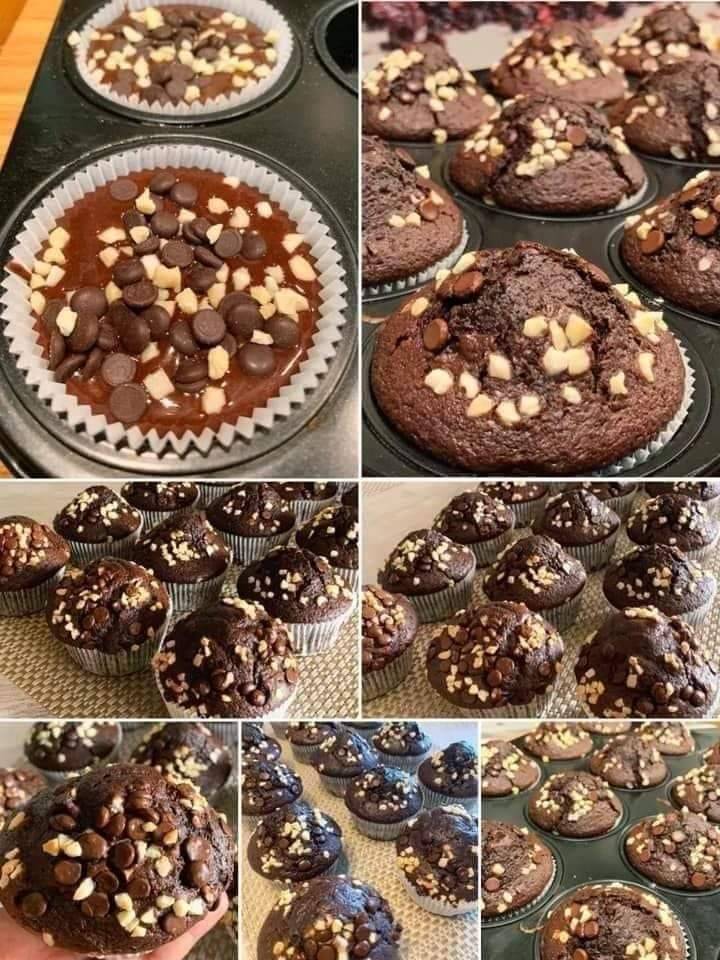 Ingredients:
Peanut Butter Filling:
8 oz cream cheese softened
½ cup peanut butter (145g)
½ cup granulated sugar (100g)
1 large egg lightly beaten
½ tsp vanilla
Muffins:
½ cup canola oil vegetable oil would also work
1 cup granulated sugar (200g)
½ cup milk
2 large eggs lightly beaten
1 tsp vanilla extract
⅔ cup sour cream (150g)
2 cups all-purpose flour (240g)
½ cup cocoa powder (50g)
1 ½ tsp baking soda
½ tsp salt
2 cups semisweet chocolate chips divided
Instructions:
Preheat oven to 350F and line 18 muffin cups with cupcake liners (or lightly grease and flour).
Prepare Peanut Butter Filling first by microwaving cream cheese and peanut butter at 10 second intervals until it is easily stirred and combine.
Stir in granulated sugar, egg, and vanilla. Set aside. In large bowl, whisk together oil, sugar, and milk. Stir in eggs and vanilla until well-combined.
Gently fold in sour cream until just-combined. In separate, medium-sized bowl, whisk together flour, cocoa powder, baking soda, and salt.
Fold flour mixture gently into wet mixture, folding until just barely combined. Stir in 1 ½ cup chocolate chips. Scoop chocolate muffin batter into prepared muffin tin, filling only ½ full.
Scoop heaping spoonfuls (I used a heaping 1 ½" cookie dough scoop) peanut butter mixture on top of the chocolate batter, then cover with a layer of chocolate batter so that muffin cup is filled ⅔ TO ¾ of the way full.
Repeat until all batter has been dispersed. Sprinkle tops of muffins with remaining chocolate chips. Bake on 350F for 22-25 minutes (toothpick inserted in center should come out mostly clean, with a few crumbs.