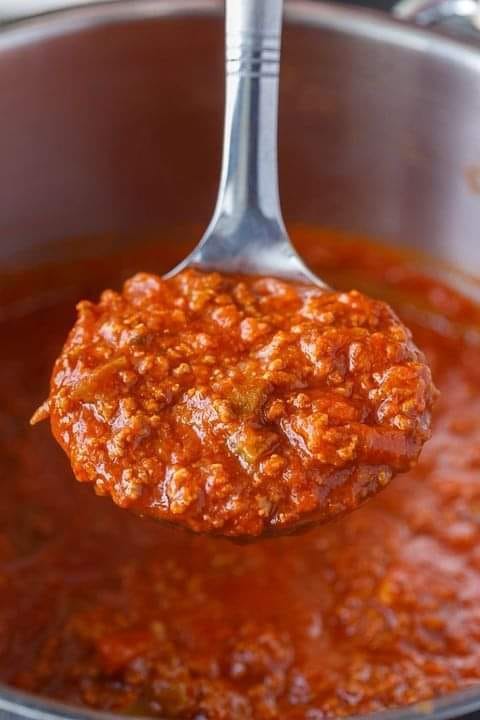 Ingredients:
For this recipe, you'll need the following ingredients.
Extra virgin olive oil
Lean ground beef
Onion
Garlic
Green pepper
Mushrooms
Bay leaf
Oregano
Italian seasoning
Tomato paste
Crushed tomatoes
Tomato sauce
Salt
Pepper
Sugar
Fresh parsley (optional)
Ingredient Substitutions
Ground beef – Try Italian sausage (spicy if you want an extra kick!) or ground turkey or chicken.
Crushed tomatoes – I used a can of crushed tomatoes in this recipe, but you could use a can of diced tomatoes if you prefer. The sauce will be less "smooth". I'm not a big fan of the chunks so I typically used crushed tomatoes.
Green pepper – I add one in because that is what my mom always did, but you could leave it out. Alternatively, you could add a red pepper instead.
How to Make
Add extra virgin olive oil to a large pot. Add ground beef, onions, garlic, green peppers and mushrooms. Cook over medium heat until beef is browned and vegetables are softened, about 10 minutes.
Stir in tomato paste, tomato sauce, crushed tomatoes, salt, pepper, sugar, bay leaf, oregano and Italian seasoning.
Reduce heat to low. Cover. Simmer for 1 hour, stirring occasionally.
Remove bay leaf before serving. Serve with cooked spaghetti noodles or your favorite cooked pasta. Top with fresh parsley, if desired.