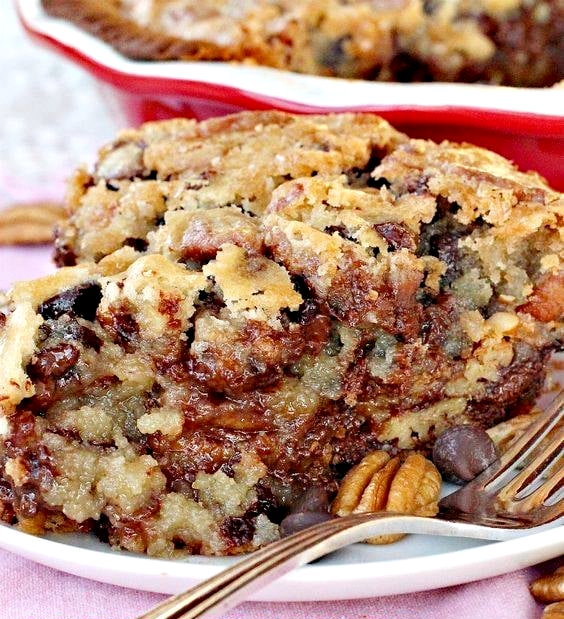 INGREDIENTS:
2 large eggs slightly beaten
1 cup sugar
1/2 cup Gold Medal UNBLEACHED all-purpose flour Bleached flour toughens baked goods
1 cup chocolate chips I prefer semi-sweet chocolate chips over milk-chocolate chips
1 cup Fisher pecans full halves are best
1 stick Land 'O Lakes unsalted butter melted and cooled (1/2 cup)
1 tsp. McCormick pure vanilla extract
1 unbaked pie shell
INSTRUCTIONS:
1: Melt butter in microwave.
2: Cool about five minutes.
3: Add sugar, flour, eggs, vanilla and pecans.
4: When mixture is no longer warm (from butter being in microwave), add chocolate chips.
(If you add the chips too early they will melt and the pie will not turn out right).
5: Pour into unbaked pie shell.
6: Bake at 350° for about 40-45 minutes, until set.
7: You may have to cover the crust or top of pie with foil to prevent getting too dark.