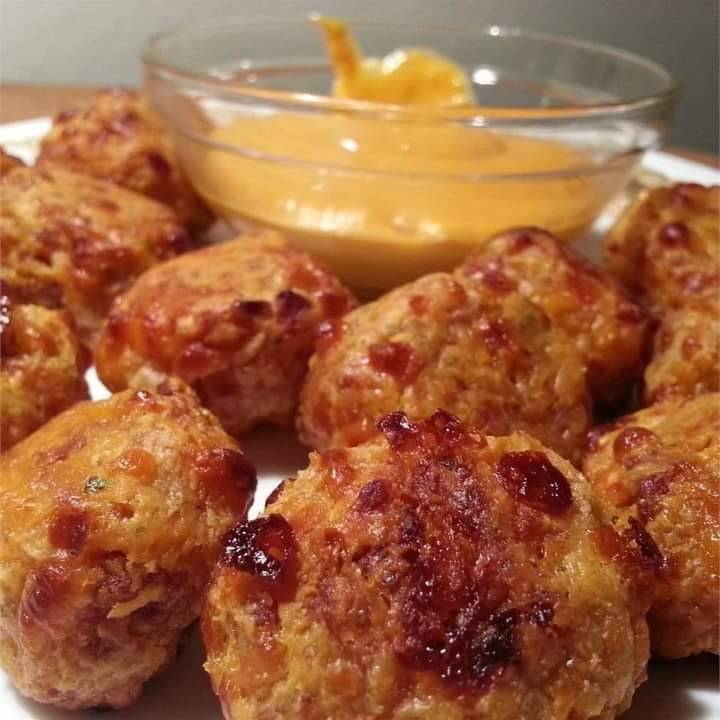 Ingredients:
8 ounces softened cream cheese
4 cups frozen shredded hash browns
1 pound ground breakfast sausage
1 ½ cups Bisquick
1 ½ cups shredded cheddar cheese
Instructions:
Preheat the oven to 400*. Line a baking sheet with parchment paper.
In a mixing bowl combine the sausage, softened cream cheese, cheddar cheese, hash browns and the bisquick.
Stir until well combined. Using a scoop or your hands, make balls about 1 ½ inches in size, place on baking sheet.
Bake for 20 to 25 minutes or until thoroughly cooked. Serve and enjoy!