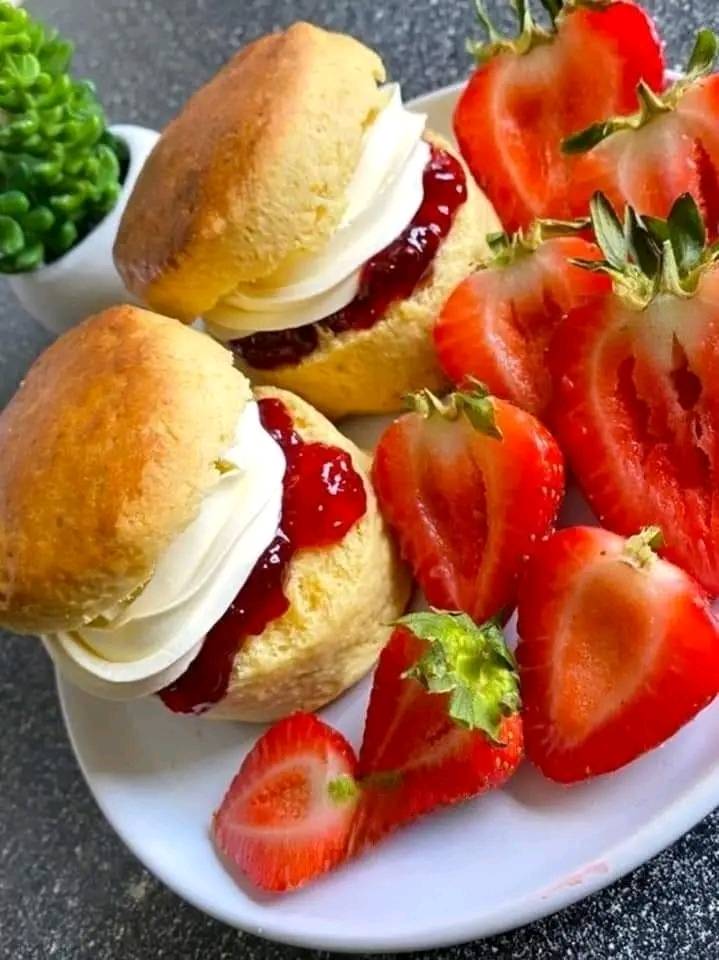 Thank you so much for the continuous support.
4 Cups all-purpose/ plain flour ( If you use self-raising do not add baking powder to the recipe)
4 tsp baking powder
1 level tsp salt
4 tbsp granulated sugar
2 eggs
125g butter chilled
1 cup custard
*Preheat oven to 180°C
*Grease ,line and dust a baking tray with flour
*In a large cold bowl sift together flour,baking powder, salt.
* Rub in cold butter using your finger tips until flour forms a fine breadcrumb consistency
*Mix in sugar
* Make a well in the centre ,add eggs and custard.
*Using your hands gently bring the dough together into a ball.DO NOT KNEAD
*Place on a floured surface and roll out gently to a thickness 2 to 3 cm
* Cut out scones with a cutter to preferred shape/size
* Brush with milk
*Bake for 12mi or until risen and golden brown
* Allow to cool on wire rack then serve as desired
* You can serve them plain,or with jam and cream,or with fruits
ENJOY