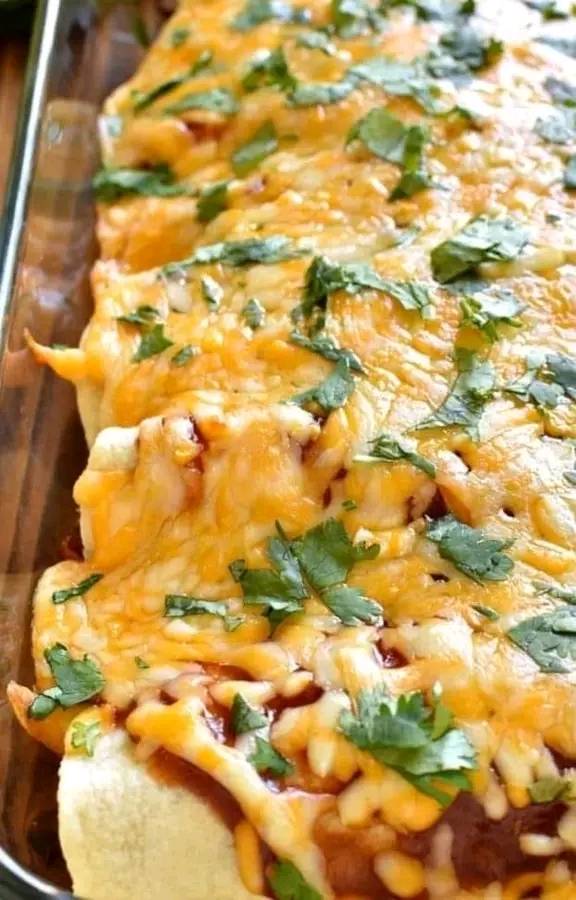 Ingredients:
1 rotisserie chicken
1 c. bbq sauce, divided
8 oz. bacon
1 c. chopped red onion
8-10 small, 6 inch tortillas
8 oz. Crystal Farms Shredded Marble Jack Cheese
cilantro, for garnish
Instructions:
Chop bacon into small pieces; cook with onion.
Stir in rotisserie chicken and 1/2 c. bbq sauce.
Fill & roll tortillas.
Top with 1/2 c. bbq sauce and shredded cheese.
Cover with foil.
Bake at 350 degrees 30 minutes, removing foil for last 5-10 minutes.