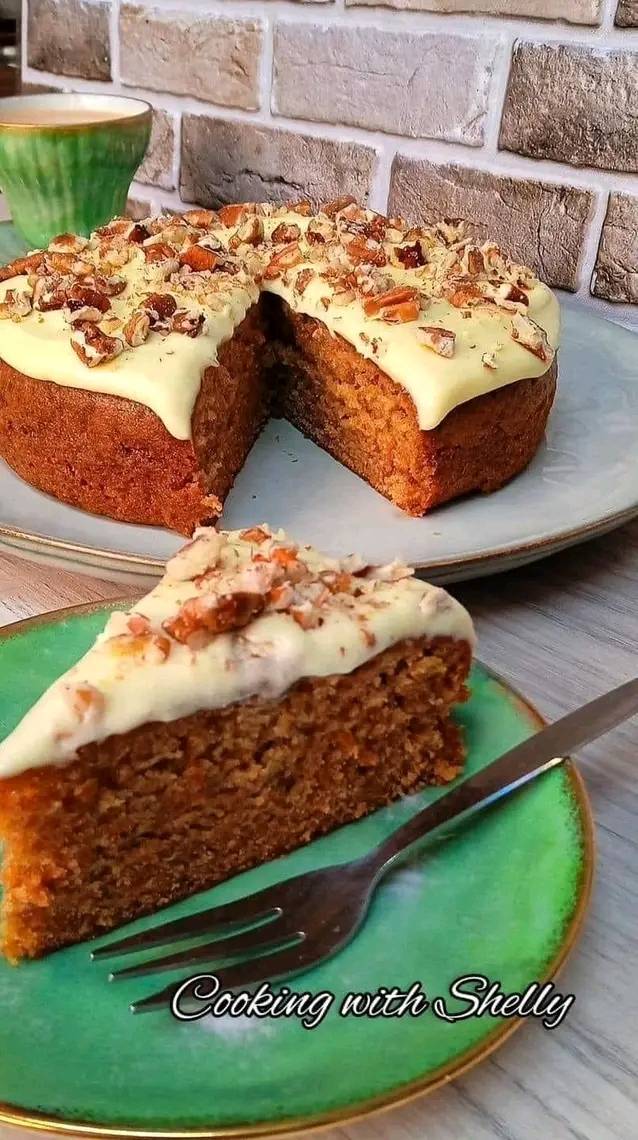 Ingredients:
2 & 1/2 Cups Grated Carrots
4 eggs
2 Cups brown sugar
1 tsp Vanilla Essence
1 & 1/2 Cups Oil
2 Cups Plain Flour
2 tsp Baking Soda
2 tsp Cinnamon
1/2 salt
This recipe makes 2 of the single layer cakes in the picture. You can stack them on top of each other with frosting in the middle if you prefer.
Method:
Preheat your oven to 180 Deg and make sure all your ingredients are room temperature.
In a medium sized bowl add the sugar,oil eggs and vanilla essence. Use a whisk and mix well together.
Add the grated carrots and fold in to mixture using a wooden spoon.
And set aside.
To a second bowl add all your dry ingredients which is the flour, baking soda, cinnamon and salt.
Add the wet ingredients to the dry ingredients and gently fold together the batter until there are no lumps and you can see no more dry flour.
Divide the batter evenly into 2 x lined,greased 20 cm Cake tins.
And bake for 30 – 40 mins until a skewer comes out clean.
Allow the cakes to cool for 10 minutes before turning them out and putting them onto a wire rack to cool completely before frosting it.
Cream cheese frosting
230 grams Cream Cheese
125 grams butter
400 grams Icing sugar
1 tsp Vanilla essence
Cream the butter until it's smooth and soft.
Add the cream cheese and mix.
Add the Icing sugar and vanilla essence and beat for 6 – 8 minutes .
Decorate Cake with Frosting and chopped Pecan nuts or Walnuts.
Enjoy