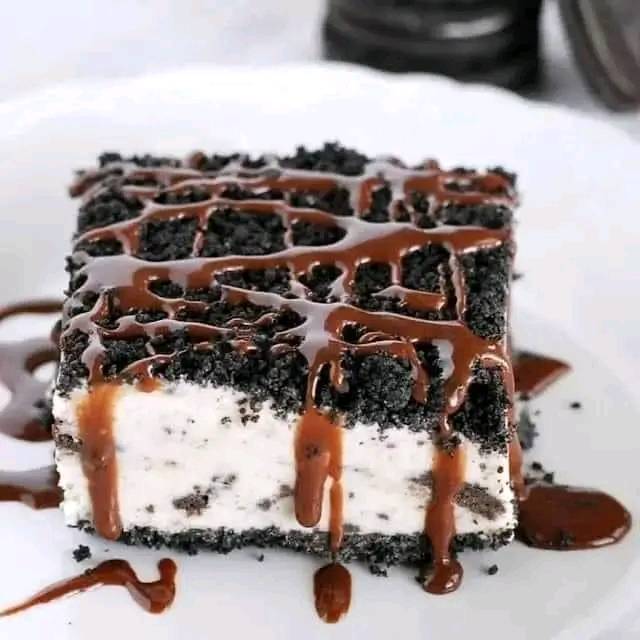 INGREDIENTS:
1/4 cup butter, melted
1 (14.3 ounce) package of Oreos, finely crushed (I used my food processor)
1/2 gallon of ice cream
1/2 cup hot fudge sauce
INSTRUCTIONS:
Combine melted butter and Oreo crumbs in a small bowl till well mixed.
Press just over half of the crumbs into a 9×13″ pan. Place in the freezer.
Take ice cream out of the freezer and let soften. I stirred mine up about every 5 minutes till it was spreadable.
Spread softened ice cream on top of frozen crust. Sprinkle remaining crumbs on top. Cover and freeze for several hours or till firm.
Remove from the freezer 10-15 minutes before serving. Drizzle each slice with hot fudge sauce.
Enjoy it