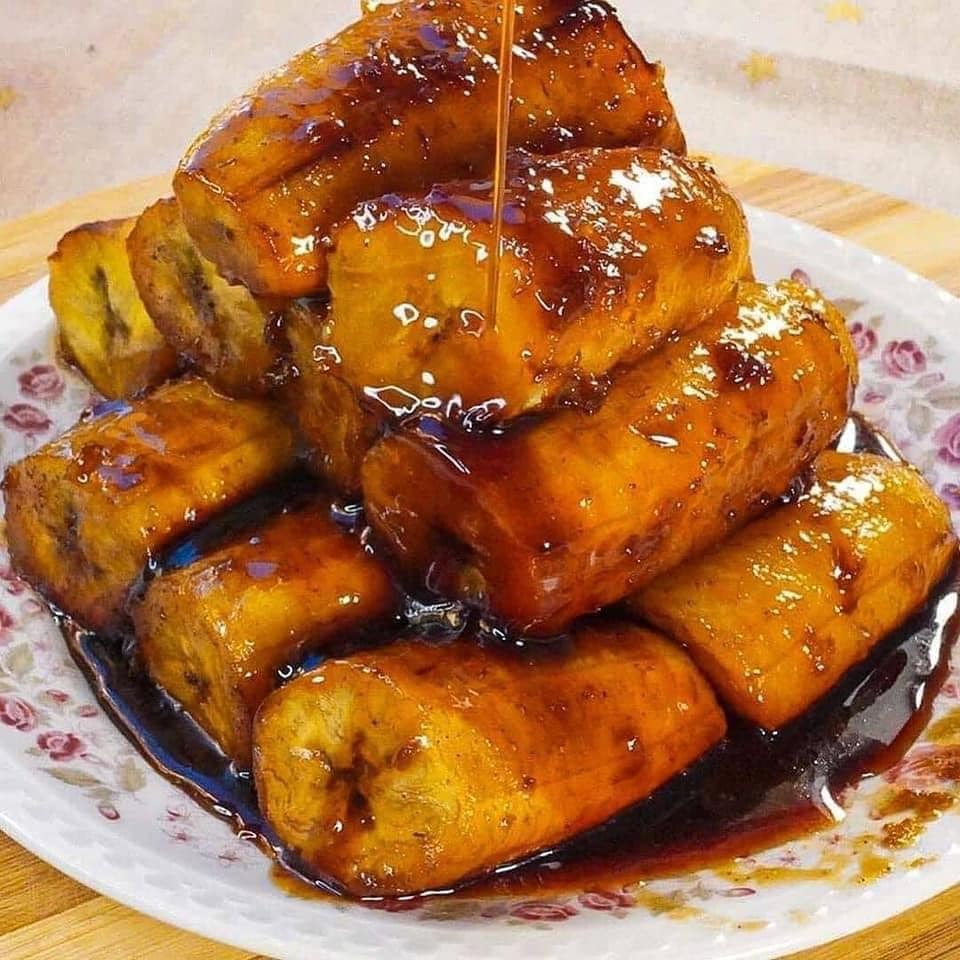 ingredients:
4 bananas, the ripest you can find.
250 grams of panela or brown sugar.
1 glass of water 250 ml
Cinnamon and cloves to your liking.
Procedure: 
1 The first thing we are going to do is peel and cut the bananas into 5 parts or however you prefer. .
2 then in a frying pan with a little oil we are going to seal them, when they are already well sealed, we add the panela or brown sugar. .
3 when it is already melted we add the water and let it cook over low heat until it caramelizes. .
5 lastly we put cinnamon and cloves, to give it aroma. If you prefer vanilla you can do it too.