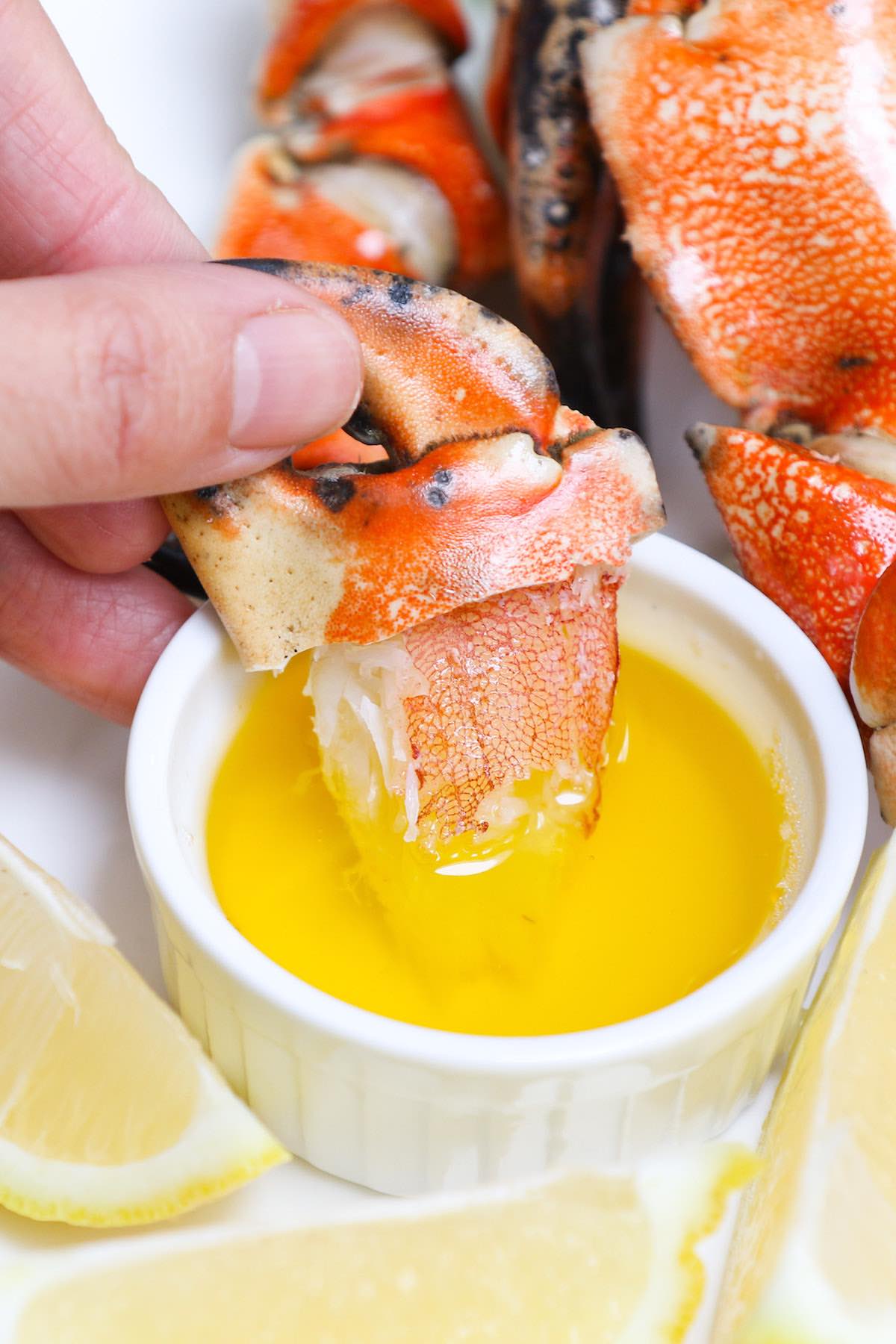 A easy way to prepare stone crab claws or Jonah crab claws when you want a delicious seafood dinner.
prep time: 5 MIN
Scook time: 5
MINStotal time: 10 MINS
servings: 4
Ingredients
2 pounds crab claws, thawed
1/4 cup melted butter, 1/2 stick
1 lemon, cut into wedges
Instructions
Thaw the crab claws completely.
Either defrost in the refrigerator overnight or place under running water for 30 minutes.
In a small saucepan, melt the butter over medium-low heat.
Skim off the froth on the surface using a spoon.
Then stir in 1 teaspoon of fresh lemon juice. Set aside.
Optional: Reheat the claws by boiling or steaming for 3-4 minutes (see note).
To boil: fill a medium pot halfway with cold water and add a pinch of salt.
Bring to a boil and use tongs to add the crab.
To steam: Add an inch of water and a steamer basket to a medium pot.
Bring the water to a boil and use tongs to add the crab.
Using kitchen tongs, transfer the claws to a platter and serve with warm lemon butter sauce.
Notes
Crab claws can easily become overcooked and dry out, so limit warming time to several minutes at most.
Crab claw shells are scored to make them easier to open, but crackers are still very helpful for removing all the meat.
Storage: Leftover cooked crab will last up to 3 days in the fridge in an airtight container. It should not be re-frozen.