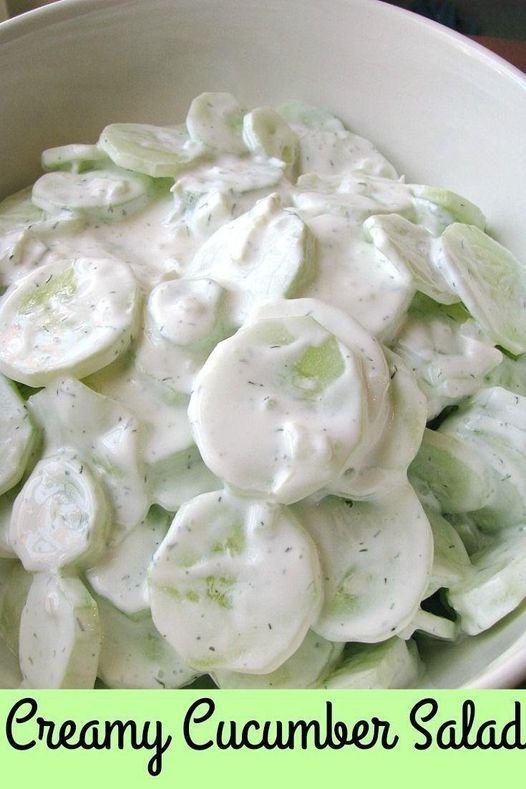 Ingredients:
1 cup non-fat plain Greek yogurt
1 cucumber, ends removed
1/4 red onion, thinly sliced
1 clove garlic, pressed or minced finely
juice from 1/2 lemon
1/4 cup fresh dill, chopped
1/4 cup fresh min, chopped
1 tsp kosher salt
1/2 tsp freshly ground pepper
Directions:
1: Slice a cucumber into thin pieces.
2: Cut the onion into thin slices. Add the onion and cucumber to a bowl, and top with the Greek yogurt. Add the garlic, lemon juice, fresh dill, mint, salt and pepper and toss.
3: Serve at your next event or bring it in for lunch sometime!