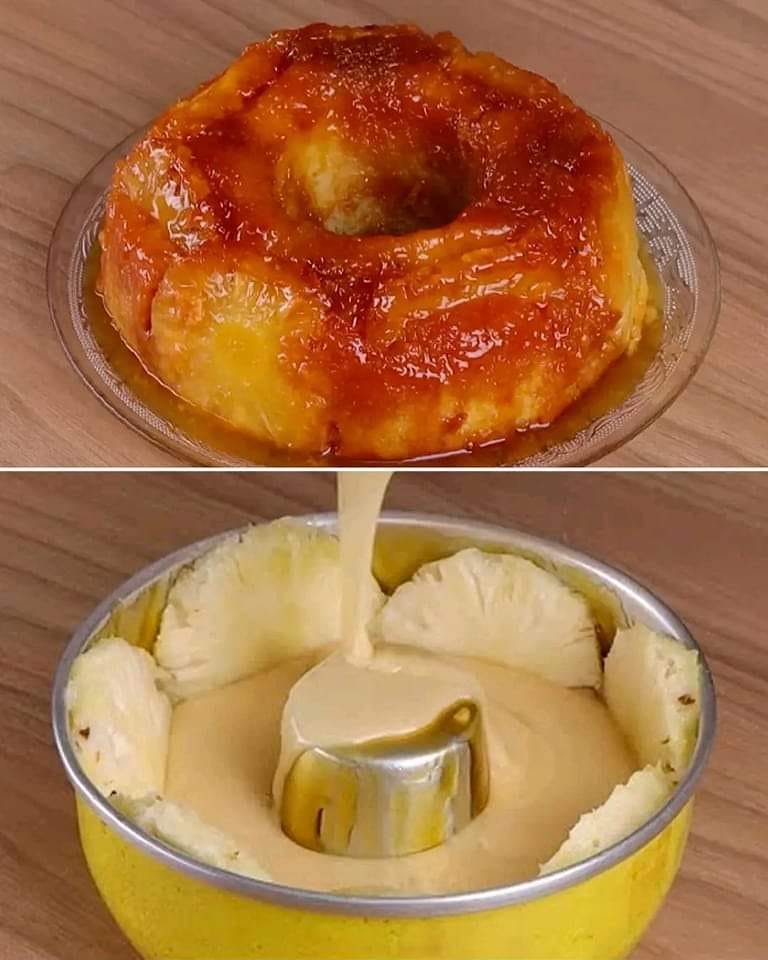 Ingredients:
• 300 g. wheat flour
• 200 g. white sugar
• 50g. butter or 40 ml light olive oil
• 1 natural or pineapple yogurt of 125 g.
• 1 envelope of chemical yeast or booster (16 grams)
• 4 large eggs
• The zest of a lemon or an orange
To make the caramel:
5 tablespoons of white granulated sugar and a little water
1 can of medium pineapple in syrup (510 g. drained)
2 tablespoons vanilla flavoring
Preparation:
1. We put a saucepan or a frying pan on the heat at medium intensity so that it reaches temperature.
2. Add the ingredients in the following order: 5 tablespoons of white granulated sugar and a little water (3 heaping tablespoons).
3. Leave over medium heat without stirring (at first we should not move the sugar with a wooden spoon because it will cake) and we will see how little by little bubbles begin to form and the sugar changes color.
4. When this happens we remove, now yes, with a wooden spoon and help to mix everything.
5. Remove from the heat and continue stirring until it reaches that toasted honey color of the caramel.
6. We let it temper for a minute. Bathe the mold that we are going to use with the liquid caramel, first covering the bottom and then gradually turning or tilting the walls. Always until the entire base and part of the sides are impregnated with caramel.
7. Once the caramel has hardened, you will see how some small cracks are forming, we reserve for the next step.
8. Do not miss the video that I present below. In it you will see that preparing caramel at home is very simple.