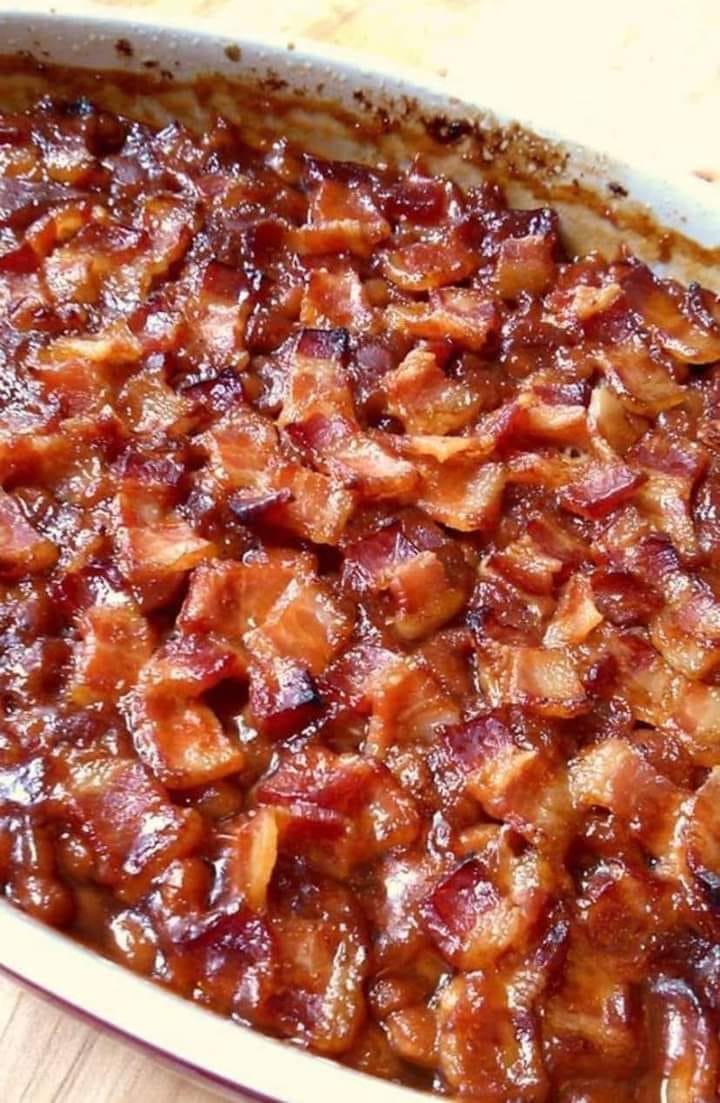 Ingredients
10 slices bacon halved
1 yellow onion finely diced
1/2 green bell pepper finely diced
54 oz can pork and beans or equivalent number of smaller cans
4 Tbsp ketchup
1/4 cup molasses
2/3 cup brown sugar
1/4 cup cider vinegar
2 tsp dry mustard
Instructions
-Cook bacon about half way through (in whichever way you want), and set aside to drain on a paper towel.
-Preheat oven to 325 degrees and set rack to the lower-middle rack position.
-In a deep skillet, heat about 2 Tbsp of bacon grease (or butter) over MED heat. Add diced onion and green pepper and saute about 5 minutes, until softened.
-Add remaining ingredients and stir to combine well. Let mixture simmer for a minute or so.
While the mixture is simmering, grease a 13×9 baking dish.
-Pour beans into the prepared baking dish and lay cooked bacon on top of the beans.
-Bake for 2-3 hours, depending on your desired consistency.
-Let the beans stand for 5 minutes before serving.