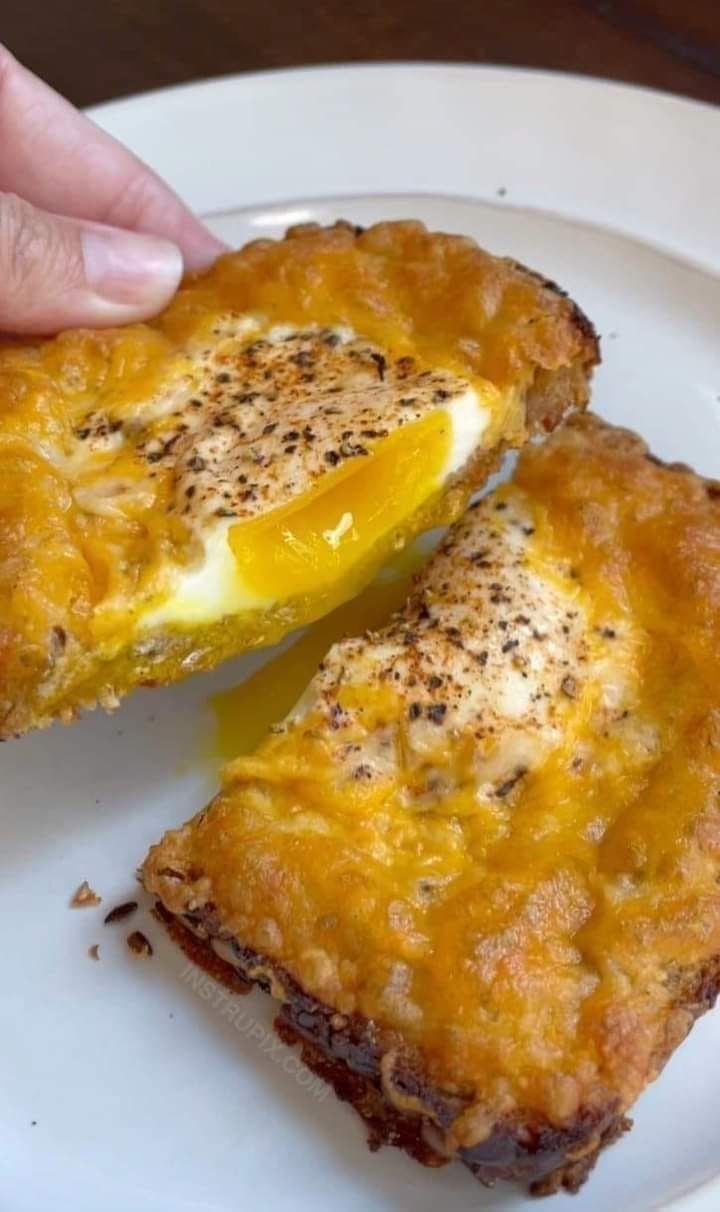 A quick, easy, and super fun breakfast idea for one person!
Ingredients
1 slice of bread *see notes
 tbsp softened butter
1 egg
1/4 cup shredded cheese
seasoning to taste
Instructions
Use the bottom of a spoon to flatten the center of your bread slice, just enough to create a shallow pocket so that your egg doesn't slide off.
Butter the rim, paying close attention to the edges as the butter helps prevent them from burning.
Crack your egg directly into the center where your pocket was formed.
Season to your liking with salt, pepper, garlic powder and anything else you'd like.
Rim the buttered edges with your shredded cheese.
TOASTER OVEN
Place on a greased or lined pan and cook on the "bake setting" at 350 degrees until the egg white is cooked through (this should take about 5-10 minutes). You can optionally switch to your "toaster" setting once the egg is cooked to further brown and crisp the cheese if needed.
REGULAR OVEN
Bake on a lined or greased sheet pan at 400 degrees for 10-15 minutes (10 minutes will give you a runny yolk and 15 will give you a firmer yolk). The oven method is great if you are cooking several at once.
Recipe Notes
*Any sandwich bread works for this recipe, but I prefer a heartier bread like Dave's whole grain. Soft white bread tears a lot easier, so be careful when you create your pocket not to tear the bread with your spoon.