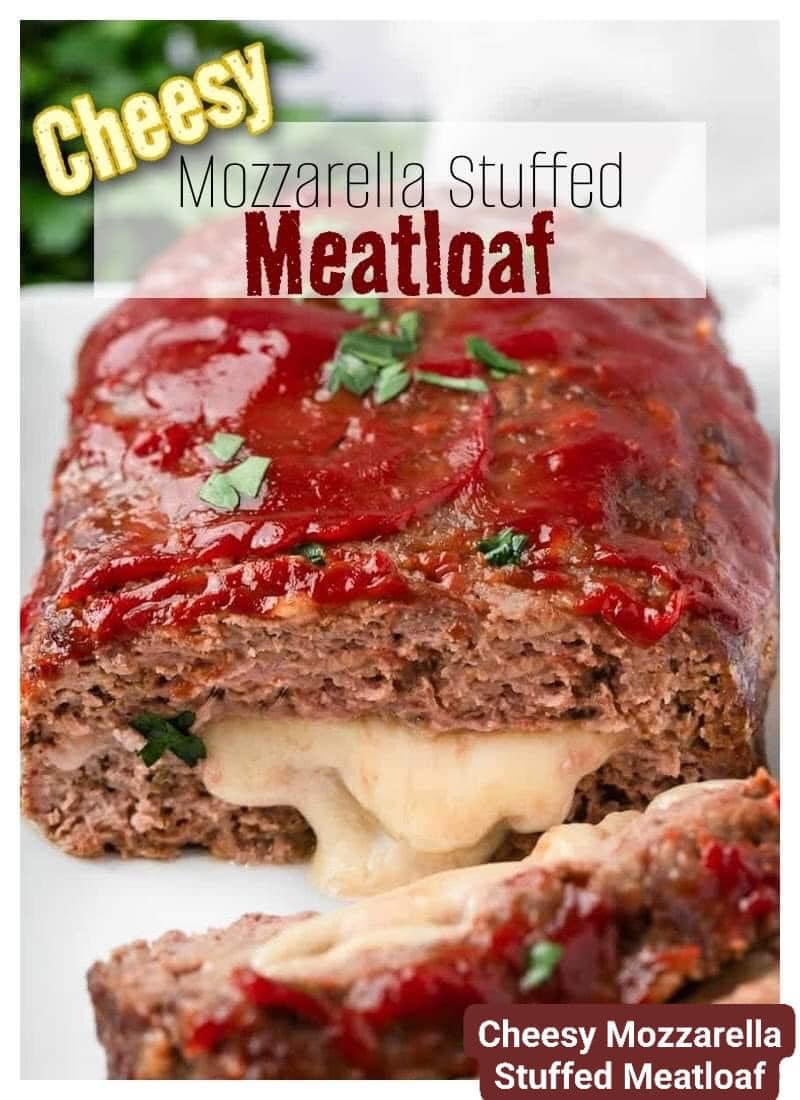 Ingredients
Meatloaf:
1 ½ pounds 80%-90% lean ground beef , or ground turkey or 1 pound ground pork and 1 pound ground beef
2 Tablespoons ketchup
½ cup panko breadcrumbs
¼ cup milk , or beef broth
1 large egg , whisked
2 Tablespoons Worcestershire sauce
2 teaspoons Italian seasoning
1 teaspoon Kosher salt
¼ teaspoon ground black pepper , plus more for topping (optional)
1 teaspoon garlic powder
1 teaspoon onion powder
4-8 ounces mozzarella cheese , sliced
Sauce
⅔ cup ketchup or BBQ sauce , you could mix half and half
2-3 Tablespoons light brown sugar
Fresh parsley , for serving.
Instructions:
Preheat the oven to 375°F. Line a baking sheet or 9×5-inch loaf pan with foil. Lightly spray with nonstick spray.
In a large bowl, gently mix together the beef, breadcrumbs, broth, eggs, Worcestershire sauce, ketchup, Italian seasoning, salt, pepper, garlic powder, and onion powder with a wooden spoon or your hands until just combined, being careful not to overmix.
Remove half the meat from the bowl and shape on the prepared pan (you can also press into a loaf pan). Place the mozzarella slices down the center, leaving about 1/2 inch around the sides. Place the remaining meat on the top and shape the loaf, making sure to seal the edges.
Sauce
In a small bowl, stir together the ketchup and/or BBQ sauce and brown sugar until smooth. Pour over the top of the meatloaf. Add pepper on top, if desired.
Bake 45 minutes, or until a meat thermometer reaches 160°F. Let rest 5 minutes. Slice and sprinkle with parsley to serve.