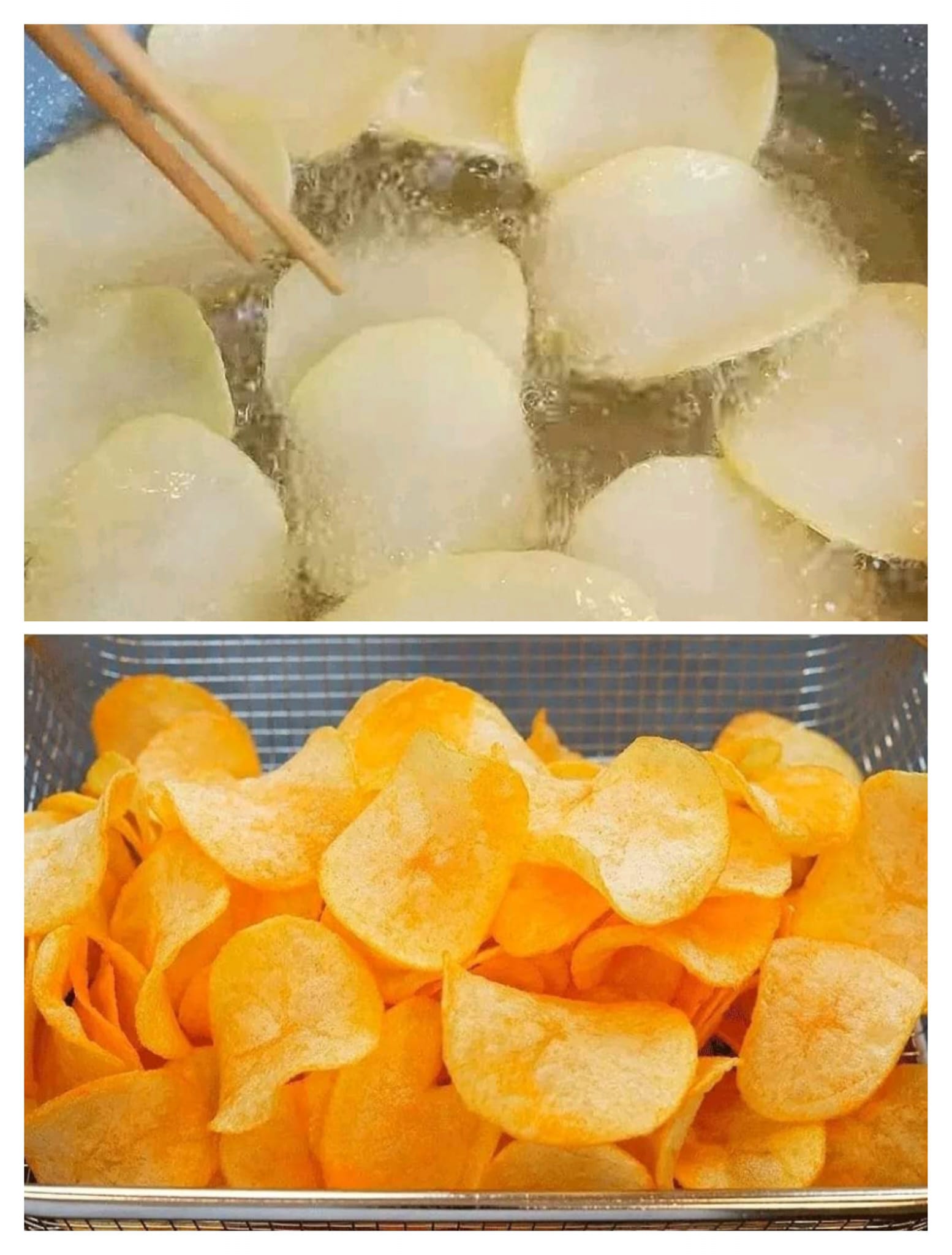 Ingredients:
600 grams potatoes
oil for frying
powdered cheese
Cold water
Preparation:
1. For the preparation of the crispy potato chips, we start with the potatoes that must be peeled well, then cut thin with a mandolin.
2. Then we put them in a bowl and rinse them with cold water.
3. Once well drained, they are poured into a pot filled with boiling water for a quick 1-minute cook.
4. At this point, drain with a slotted spoon and pour into a bowl filled with cold water to firm up the potatoes.
5. Once drained, they are placed on a clean kitchen towel one by one and dried with absorbent paper.
6. Once dry, fry them in a pan filled with boiling oil, pouring them one by one. Let them fry for 5 minutes.
7. Once the potatoes are drained, poured into a bowl and sprinkled with powdered cheese, the crispy fries are ready!