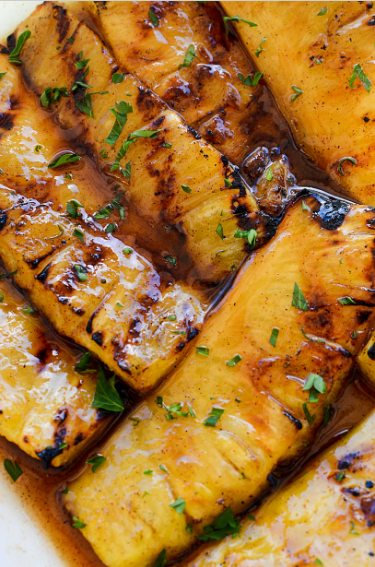 Basting them while they cook is extremely important because you want them as flavorful as possible- trust me its
worth the 4 minutes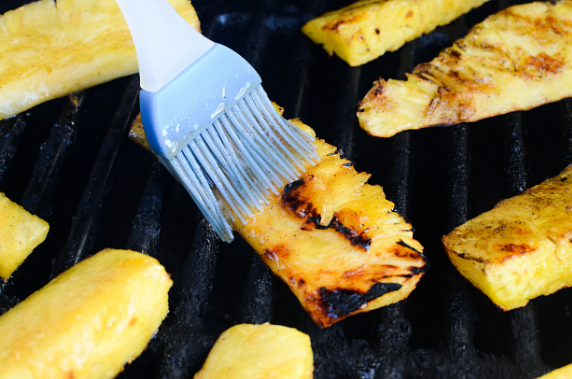 🙂Ingredients :
1 fresh pineapple – peeled cored and cut into 1 inch sliced into rings or spears
1/2 cup brown sugar
1/3 cup of honey
1 tablespoon cinnamon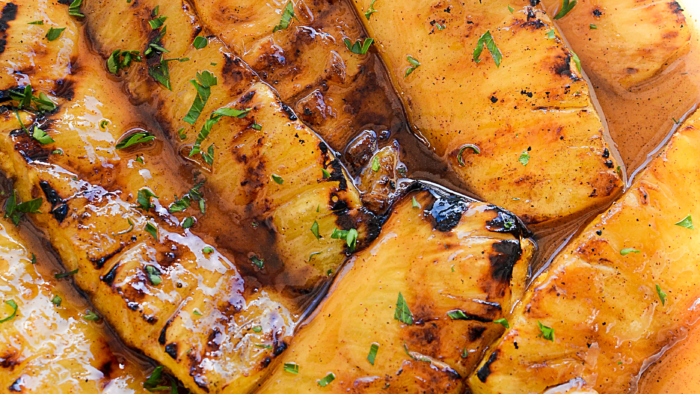 Instructions :
– Preheat your grill to a medium-high heat and lightly brush oil the grate.
– In a small bowl, whisk together the brown sugar and cinnamon.
– Pour the cinnamon/sugar mixture into a large resealable plastic bag and add in the pineapple slices (or rings) and shake until well coated evenly.
– Remove the coated pineapples and pour the remaining cinnamon sugar mixture back into the bowl, add the honey in and mix.
– Grill the pineapple wedges on the your preheated grill for about 4 or so minutes per side, brushing each side with more of the mixture as they cook with a basting grill brush.