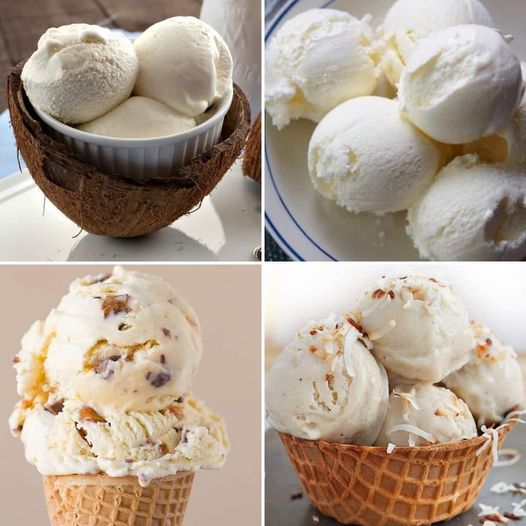 Make a creamy and refreshing vegan coconut ice cream. It can be served in cones or bowls, and is great topped with even more coconut
shaved coconut or toasted coconut flakes, to serve (optional)
Tip all of the ingredients, except the coconut flakes, into a saucepan over a low-medium heat and bring to a simmer. Cook for 1 min, then remove from the heat and leave to cool completely, about 1 hr.
Pour the cooled mixture into an ice cream machine and churn for 30 mins-1 hr, according to the manufacturer's instructions. At this stage, it will still be soft.
Scrape the churned ice cream into a freezerproof container or loaf tin and freeze for at least 4 hrs or overnight until it is firm enough to be scooped. Will keep frozen for up to three months. Serve in cones or bowls topped with shaved coconut or toasted coconut flakes, if you like.
Thank you for reading and sharing This Perfect