Creamy and full of just the right amount of spice, this shrimp and corn bisque is the perfect soup when the chillier weather starts to move in.
Once those first cold fronts start to move through that's when we'll pull out our soup pots.
We're lucky to live so close to the gulf, we have an abundance of shrimp and so our freezer is always full of this delicious seafood.
We eat shrimp a lot and I'm always experimenting.
INGREDIENTS: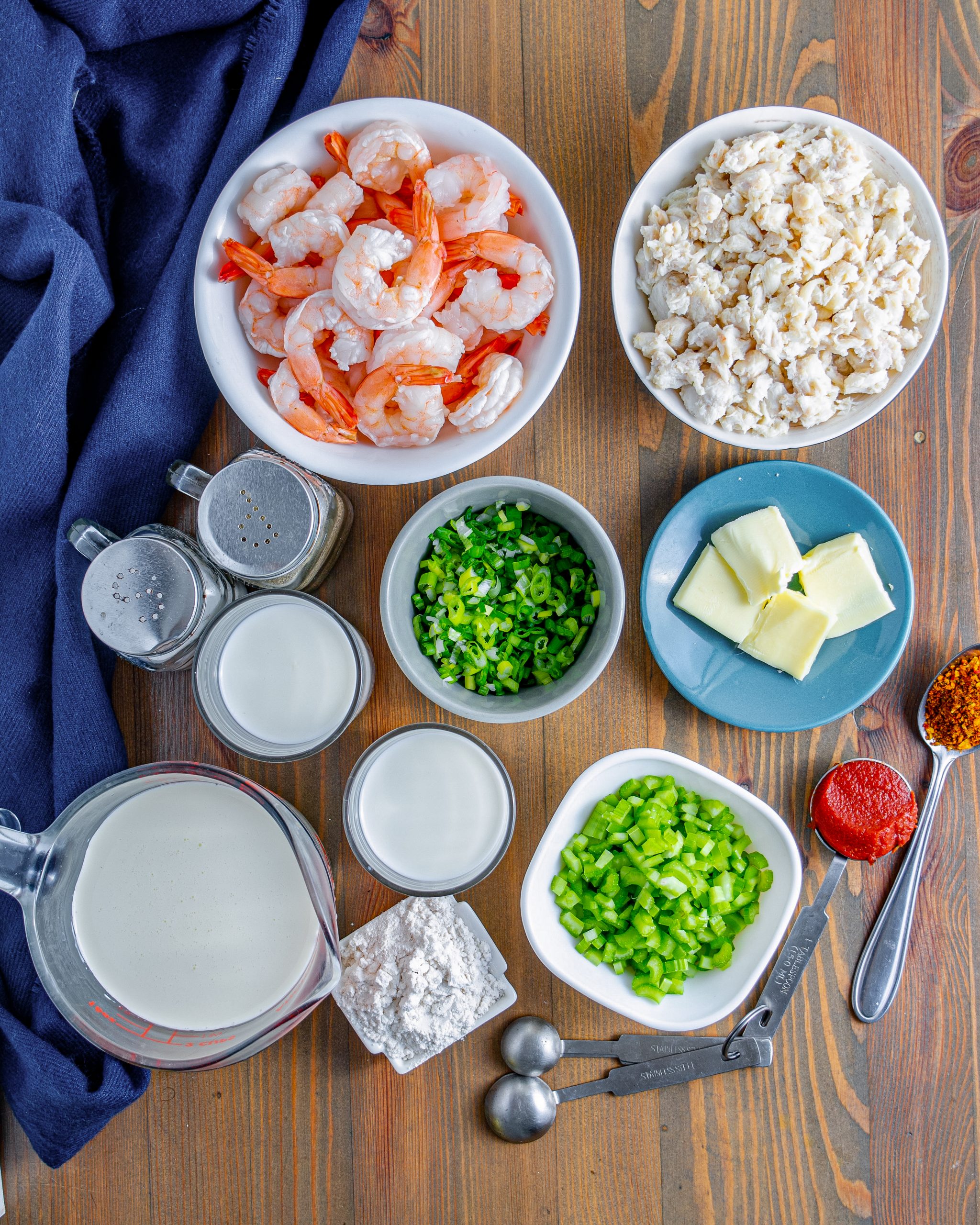 3 tablespoons butter
2 tablespoons chopped green onion
2 tablespoons chopped celery
3 tablespoons all-purpose flour
2 1/2 cups milk
1/2 teaspoon freshly ground black pepper
1 tablespoon tomato paste
1 cup heavy whipping cream
8 ounces of crab meat
4 to 8 ounces small cooked shrimp or other seafood
2 tablespoon sherry wine* (Optional; especially if a child is going to be eating this.)
Instructions:
-Use a sieve to sift the flour. Mix this into the butter and vegetables until well combined. Cook and stir for about 2 minutes.
-In another saucepan, warm the milk over medium heat.
-Stir the warmed milk slowly and continue to cook while stirring until the milk has thickened.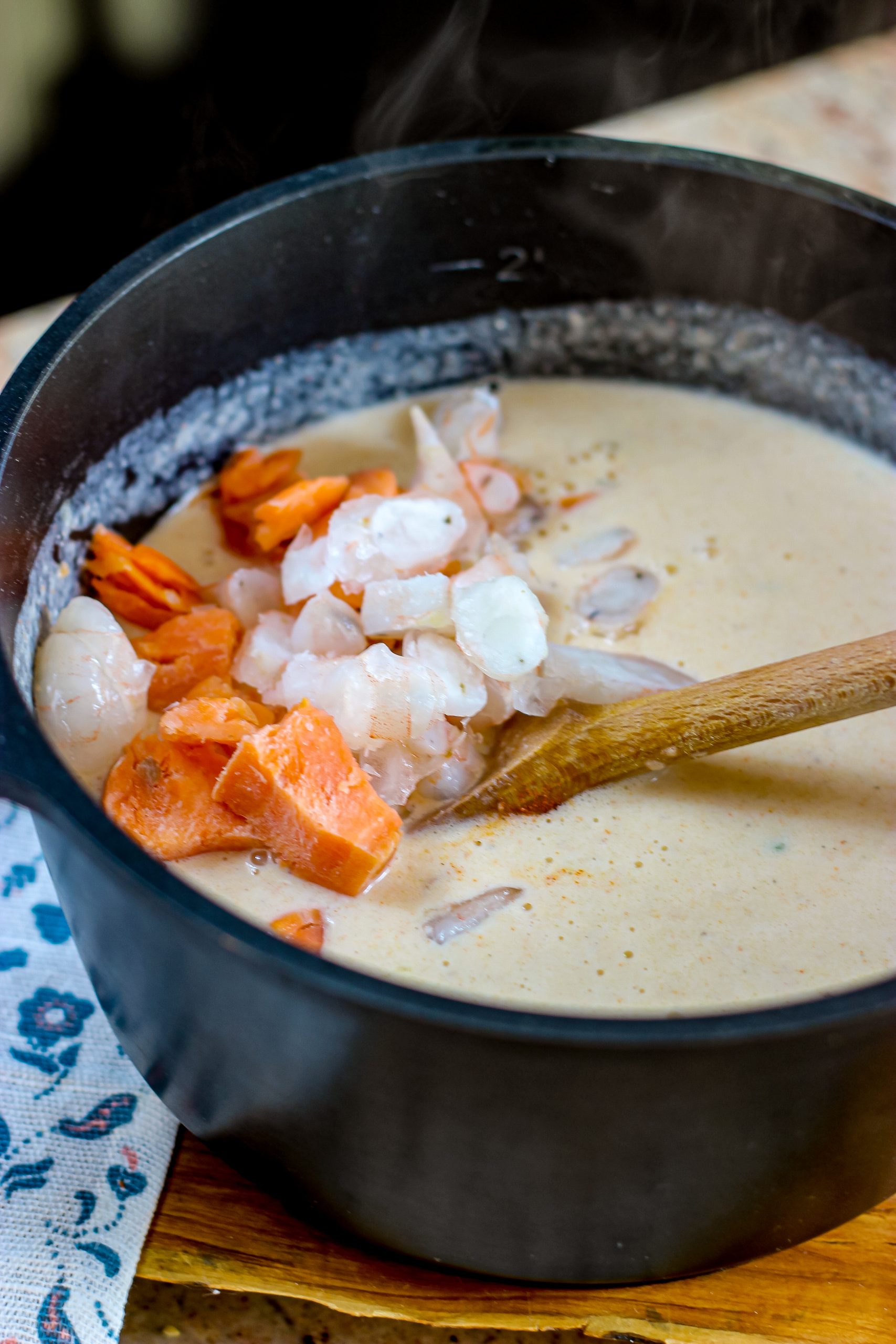 -Stir in the freshly ground black pepper, tomato paste, then, the heavy cream.
-You can puree the soup if desired using a blender or a food processor. Then, pour it back into the saucepan.
-Add in the crab, shrimp, and the sherry. Stir and bring to a simmer.
-Serve immediately. Enjoy!