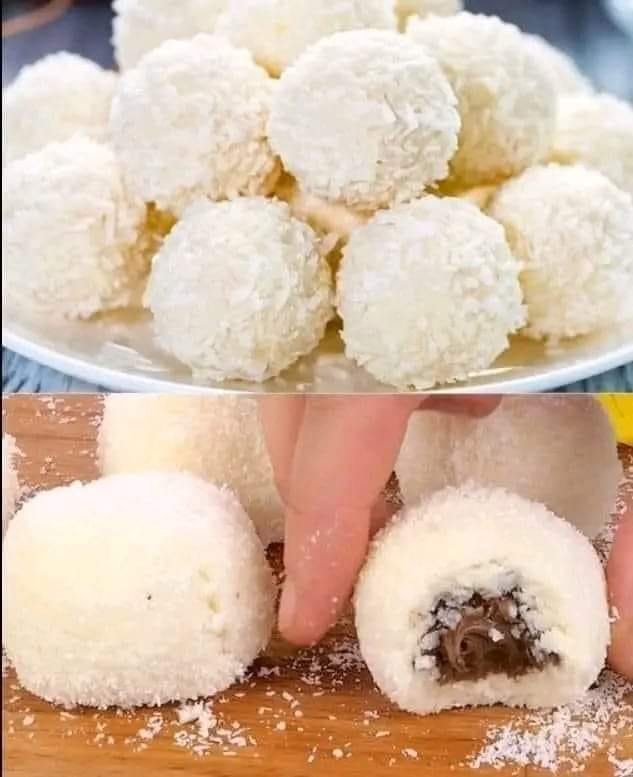 Ingredients:
250g mascarpone cheese
80g sugar
150g coconut flour
Hazelnut spread, as needed
Preparation:
1. Mix the sugar into the mascarpone cheese.
2. Add coconut flour and mix well.
3. Take some of the mixture and add a teaspoon of hazelnut spread in the center.
4. Shape the mixture into balls, cover them with shaved coconut and refrigerate for 30 minutes.
5. Serve cold.