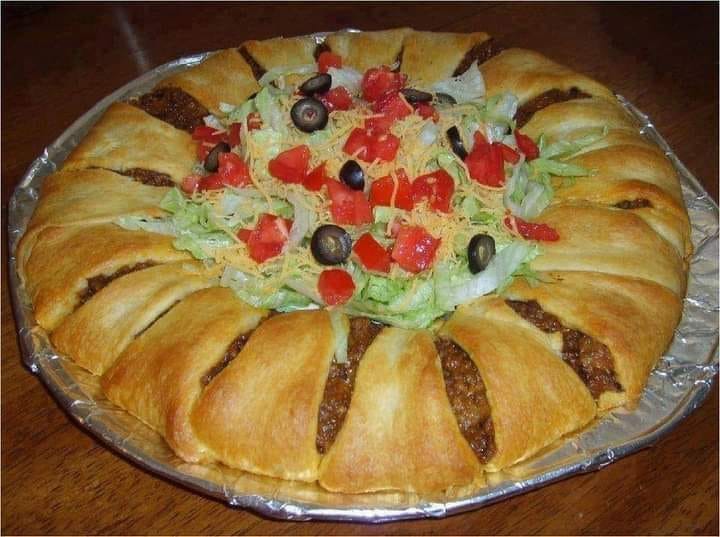 This Taco Ring Recipe is the ultimate comfort food! Made with buttery crescent rolls, seasoned ground beef taco meat, cheddar cheese, and all your favorite toppings! It's a great recipe for game nights, an easy dinner, or tailgating.
If you struggle to find dinner ideas that your whole family loves, you aren't alone! We have been making this crescent roll taco ring recipe for years and it's ALWAYS a hit! The best part is that it comes together quickly.
Taco night at our house is more than just tacos, we like to try all sorts of foods that leave us going back for more. Be sure to try my Blackstone Steak Fajitas, Blackstone Shrimp Fajitas, Healthy Guacamole and BBQ Pulled Pork Nachos too!
Ingredients:
1 medium tomatoes

1⁄4 cup onion, chopped (optional)

cup pitted ripe black olives (optional)

sour cream (optional)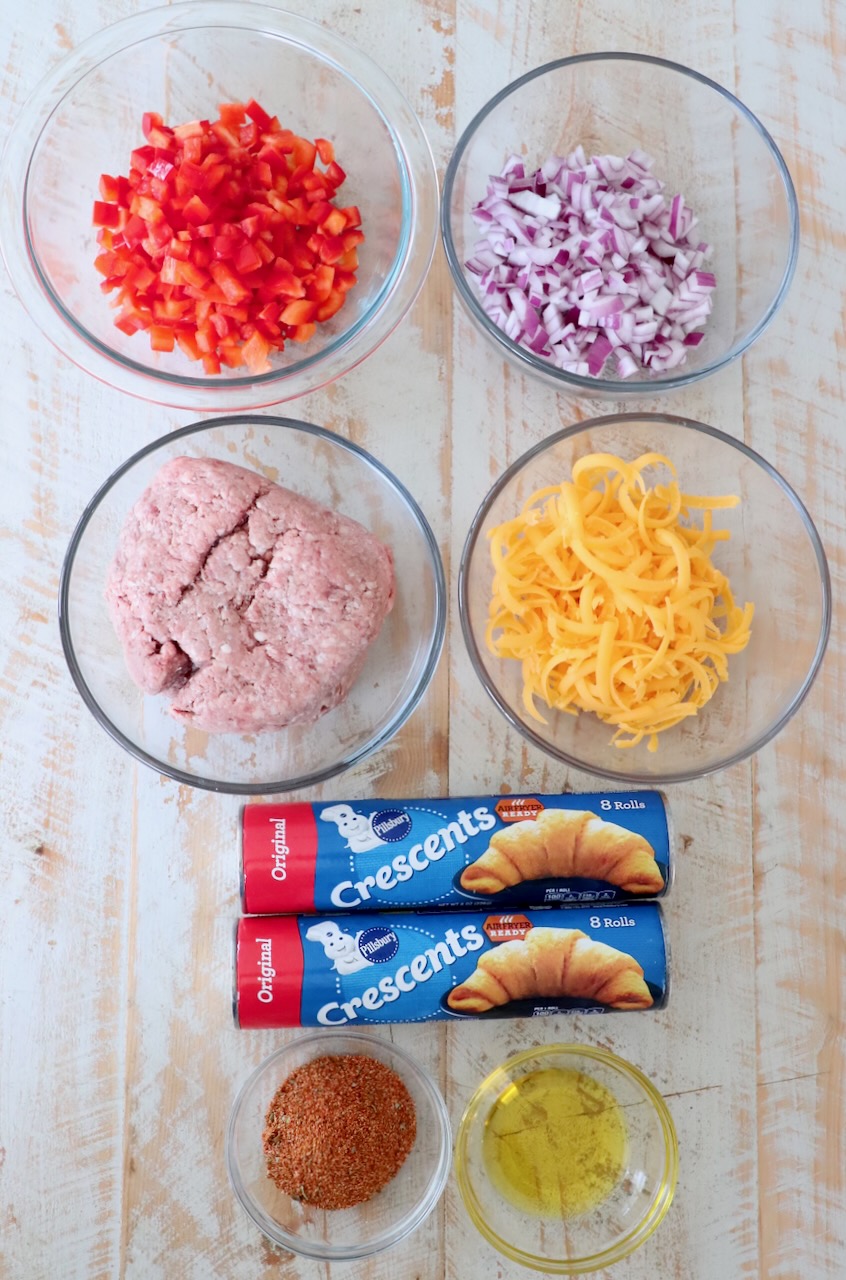 Directions:
Cook ground beef in large skillet over medium heat 7-9 minutes or until beef is no longer pink; drain.
Remove pan from heat.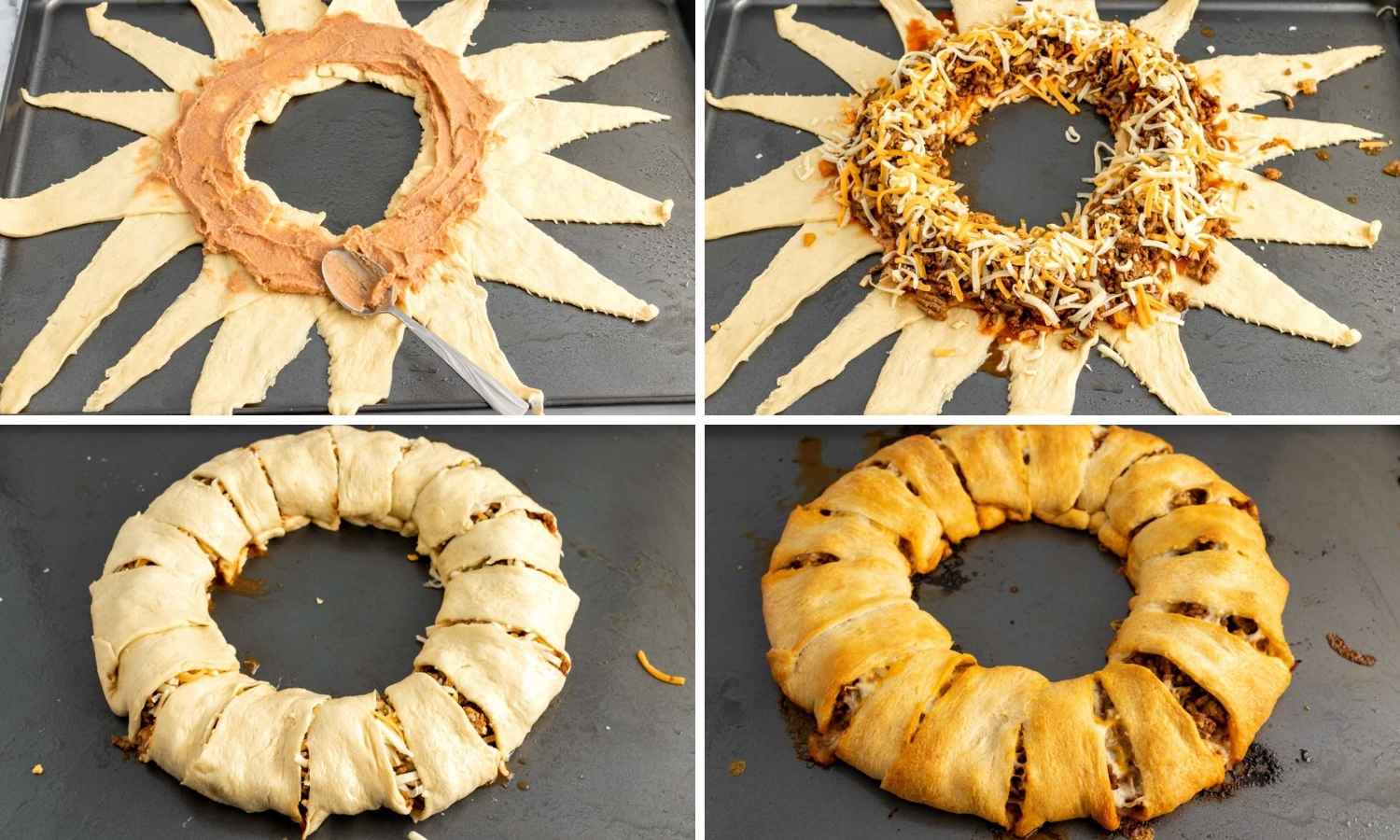 Stir in taco seasoning mix, cheese and water.
Preheat oven to 375°F.
Unroll crescent dough; separate into triangles.
Arrange triangles in a circle on Classic Round Pizza Stone with wide ends overlapping in center and points toward outside. (There should be a 5 inch diameter opening in center.) I use my Pampered Chef pizza stone, but any flat round pan should work–perhaps even a pizza sheet, but I'd spray it with Pam before adding the crescent rolls.
Scoop meat mixture evenly onto widest end of each triangles up over filling and tuck under wide ends of dough at center of ring. (Filling will not be completely covered).
Bake at 20-25 minutes or until golden brown.
Shred lettuce and chop tomato, onion, olives, and bell pepper (if desired).
If you want to do something fancy, scoop out a bell pepper and fill with salsa and put into center of ring.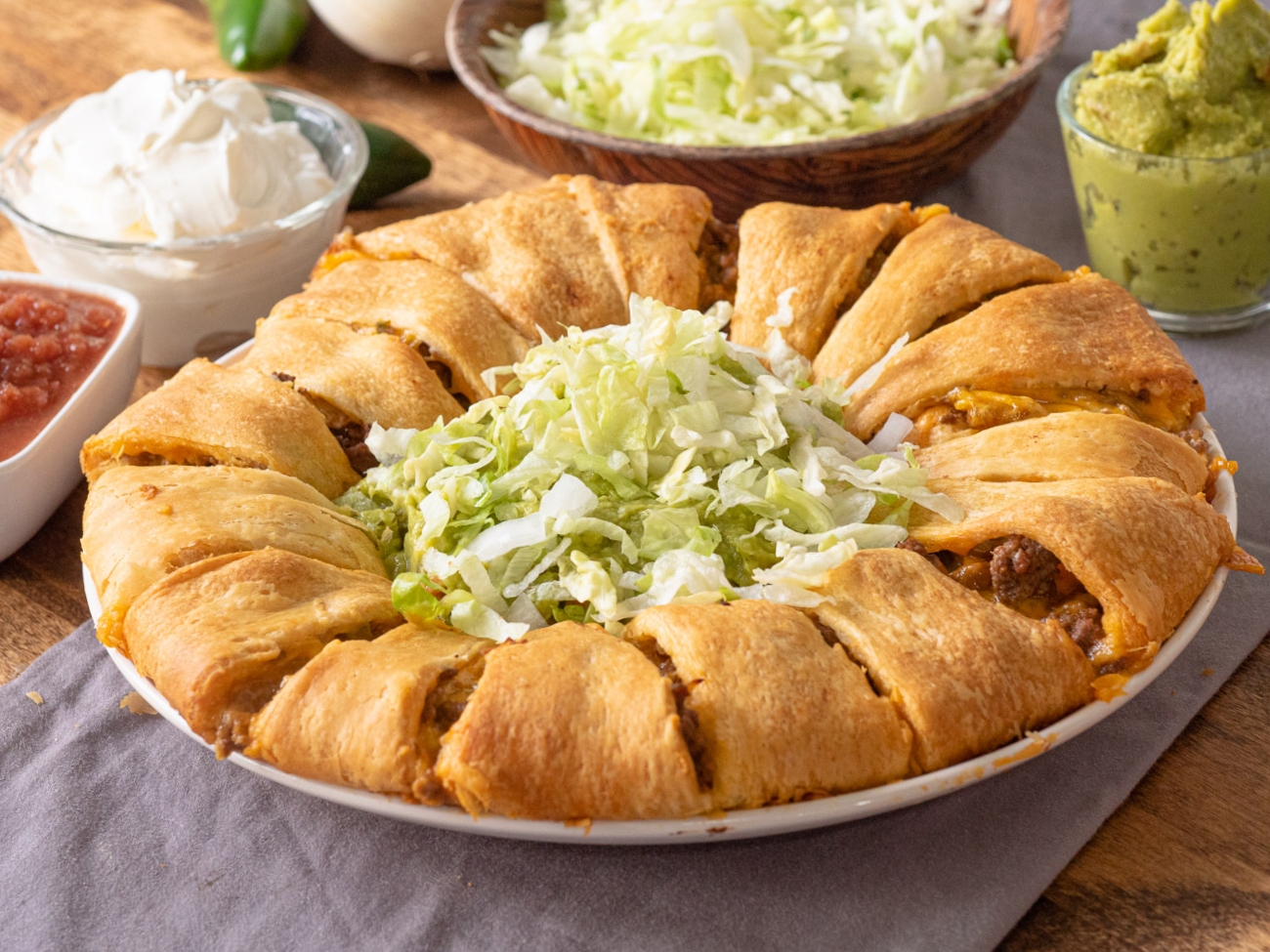 Add your toppings to top of ring and finish with more shredded cheese and sour cream.
This is great with a salad.