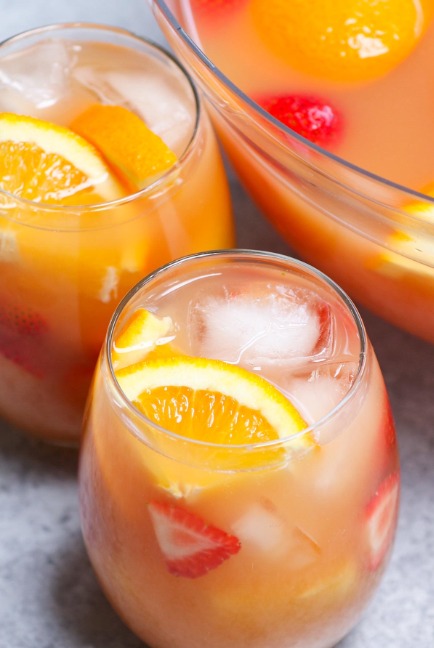 Ingredients:
4 cups orange juice

2 cups fruit punch

4 cups lemonade

1 cup white rum (You can add more rum for a stronger drink)

2 cups vodka

2 cups cranberry juice

1/2 pound strawberries sliced

1 orange sliced

1 cup cubed pineapple
In a large pitcher or container, add sliced strawberry, orange, and pineapple.
Pour in orange juice, fruit punch, lemonade, white rum, vodka, and cranberry juice. Mix well.
Let the punch sit for a few hours up to 12 hours so that the fruit can soak up the liquor.