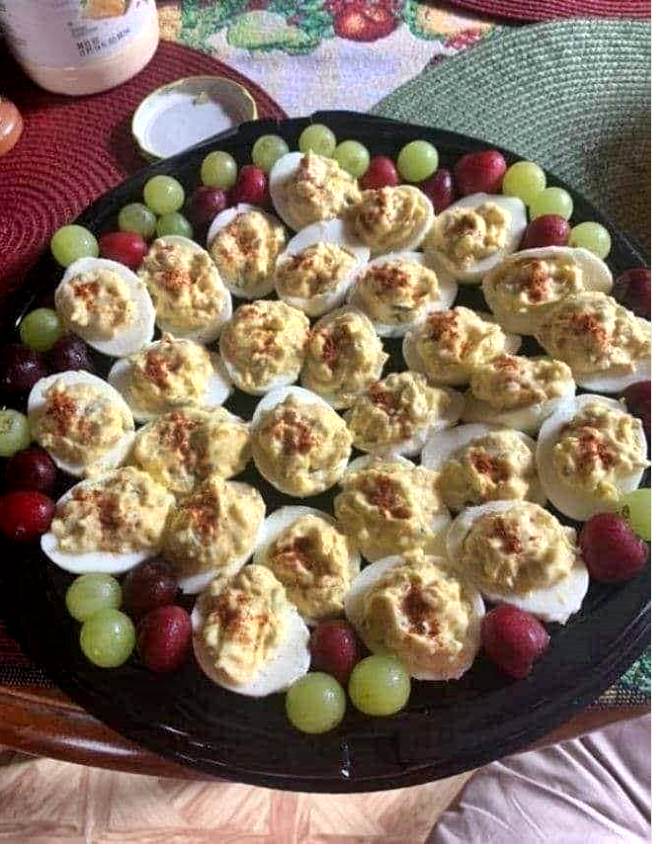 Ingredients:
12 large eggs (hard-boiled, cooled & halved)
6 slices bacon (cooked crisp & crumbled)
2 teaspoons fresh chives
2 teaspoons white vinegar
2 tablespoons finely shredded mild cheddar cheese
1/4 cup sour cream or 1/4 cup buttermilk
paprika
Directions:
Step1: Transfer egg yolks from halves to mixing bowl & combine with remaining ingredients.
Step2: Add the sour cream or buttermilk last & use more as needed to reach desired smoothness.
Step3: Spoon yolk mixture into halves.
Step4: The bulk will have grown substantially, so pile it high & "dust" with a sprinkle of paprika.