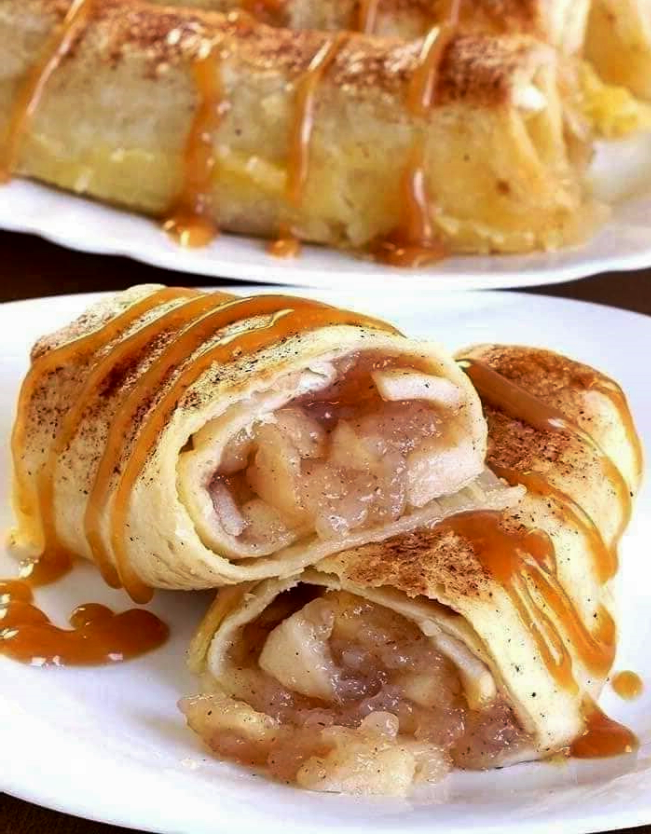 4 apples, peeled, cored and cut into wedges
60 ml (1/4 cup) butter
60 ml (1/4 cup) firmly packed brown sugar
4 medium Old El Paso™ flour tortillas (6-inch [15 cm])
Cooking spray
Ice Cream With Vanilla
60 ml (1/4 cup) caramel sauce; warmed up
1. Preheat oven 230C (450F). Spray a 20 or 23 cm (8 or 9 inch) baking dish with cooking spray (1.9 L [2 quarts]).
2. In a 25 cm (10 in.) skillet, heat the apples and butter over medium heat for 5 to 7 minutes or until the apples are tender. Add brown sugar and cook until melted.
3. Spoon a quarter of the apples onto each tortilla, then roll up. Place seam side down in baking dish. Spray tops of enchiladas with cooking spray.
4. Bake 10 to 15 minutes or until golden brown.
5. Serve with ice cream and garnish with drizzles of caramel sauce.