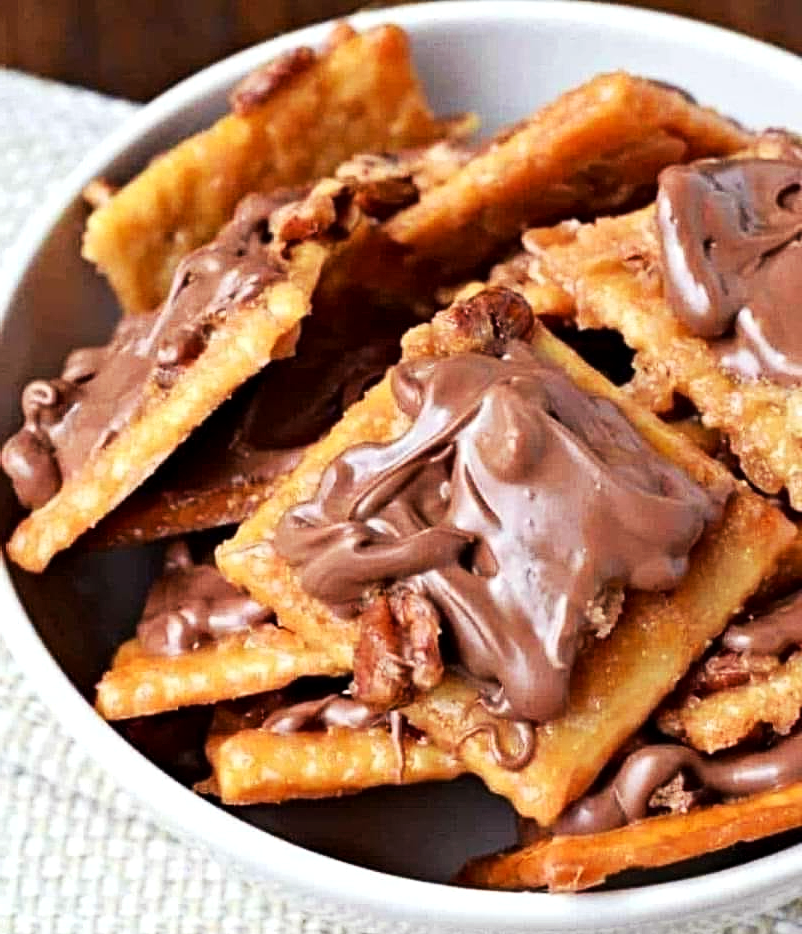 Ingredients:
4 ounces saltine crackers
1 cup butter
1 cup dark brown sugar
2 cups semisweet chocolate chips
¾ cup chopped pecans
Directions:
Preheat the oven to 400 degrees F (200 degrees C).
Line a rimmed baking sheet with saltine crackers in single layer.
Combine butter and sugar in a saucepan. Bring to a boil; boil for 3 minutes. Immediately pour over saltines and spread to cover crackers completely.
Bake in the preheated oven for 5 to 6 minutes.
Remove from the oven and sprinkle chocolate chips over top. Let sit 5 minutes.
Spread softened chocolate evenly. Sprinkle with pecans. Allow to cool completely, about 25 minutes.
Break toffee into pieces.