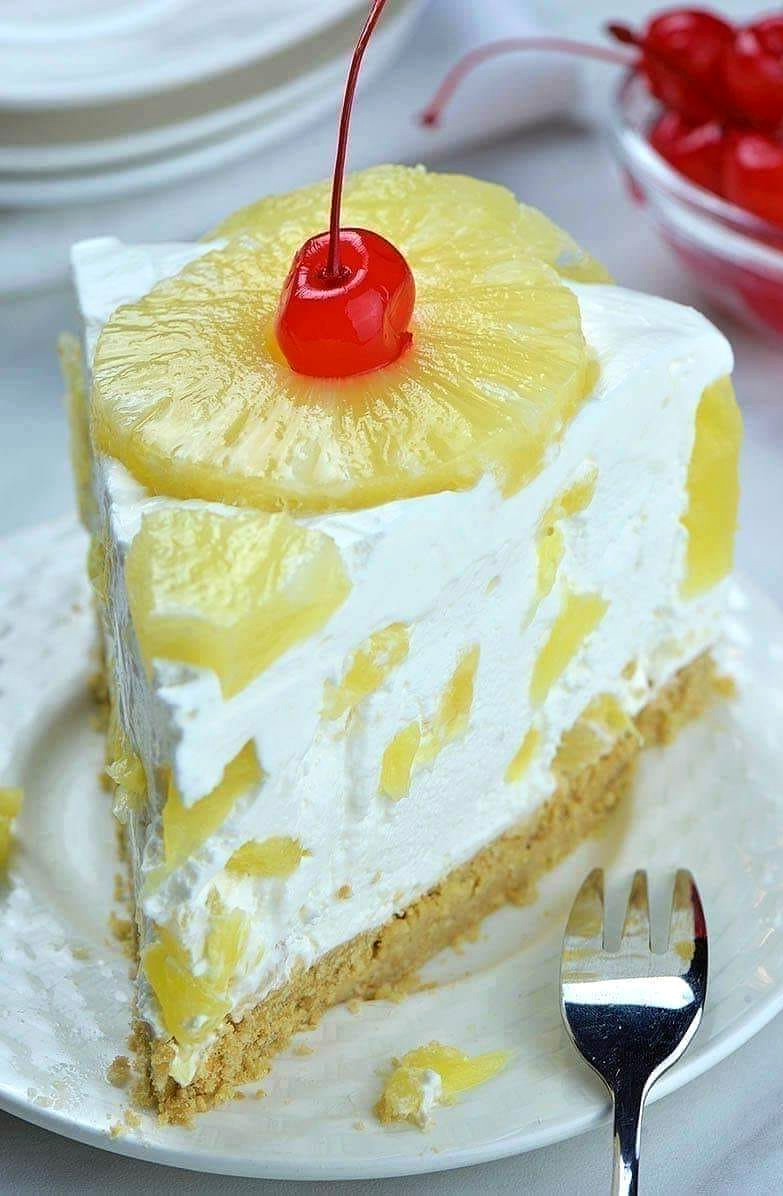 2 C. Crushed graham cracker crumbs

⅓ C. Granulated sugar

½ C. Butter unsalted and melted
8 oz. Cream cheese softened

8 oz. Tub of whipped topping defrosted

14-16 oz. Can of crushed pineapple well drained

1 C. Powdered sugar

½ C. Shredded coconut

1 C. Fresh pineapple chunks
Mix together the graham cracker crumbs, butter, and ⅓ cup sugar in a mixing bowl until well combined.
Press the crust mixture into the bottom of a well-greased 9×9 baking dish.
In a mixing bowl, beat together the cream cheese and powdered sugar until smooth.
Fold in the whipped topping and crushed pineapple.
Spread the mixture into the baking dish over the crust.
Top with shredded coconut and pineapple chunks for garnish.
Chill for 4+ hours and serve.