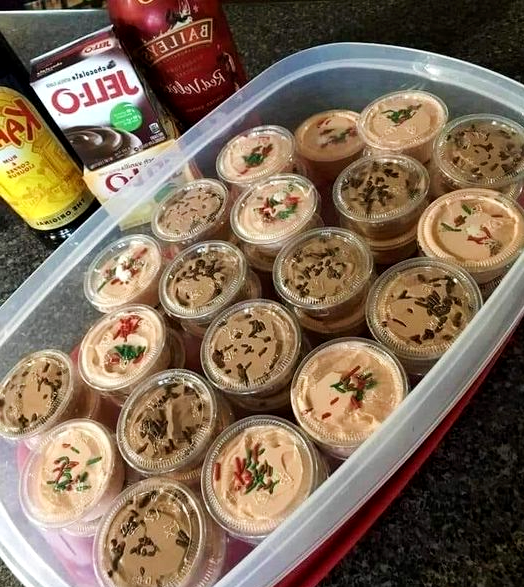 Ingredients :
-1/2 cup of Red Velvet Bailey's or you can use regular
-1/4 cup of Kahlua (coffee liqueur)
-1 small box JELLO Chocolate Instant Pudding Mix
-3/4 cup Milk
-8 oz container of Cool Whip
-Christmas Sprinkles for garnish
Directions :
Step1-Whisk all ingredients together in a large bowl, except for the sprinkles. Add the cool whip a little at a time.
Step2-Fill shot cups with mixture. *I used a tablespoon for filling.
Step3-Store in refrigerator or freezer.
Step4-Christmas Vanilla Red Velvet Pudding Shots.