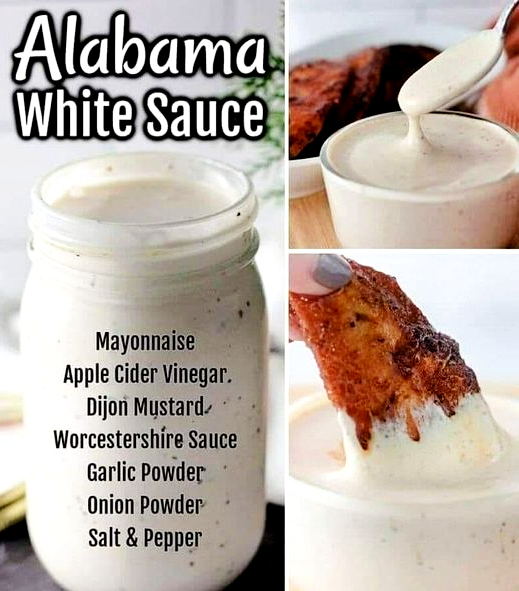 Ingredients:
2 cups mayonnaise
½ cup apple cider vinegar
2 Tablespoons lemon juice
1 Tablespoon Worcestershire sauce
2 teaspoons ground black pepper
1 teaspoon salt
1 teaspoon cayenne pepper
1 to 2 teaspoons horseradish
Instructions:
Combine in a bowl, cover and chill before serving. You can add additional apple cider vinegar for a thinner sauce with a bit more bite.
Enjoy!