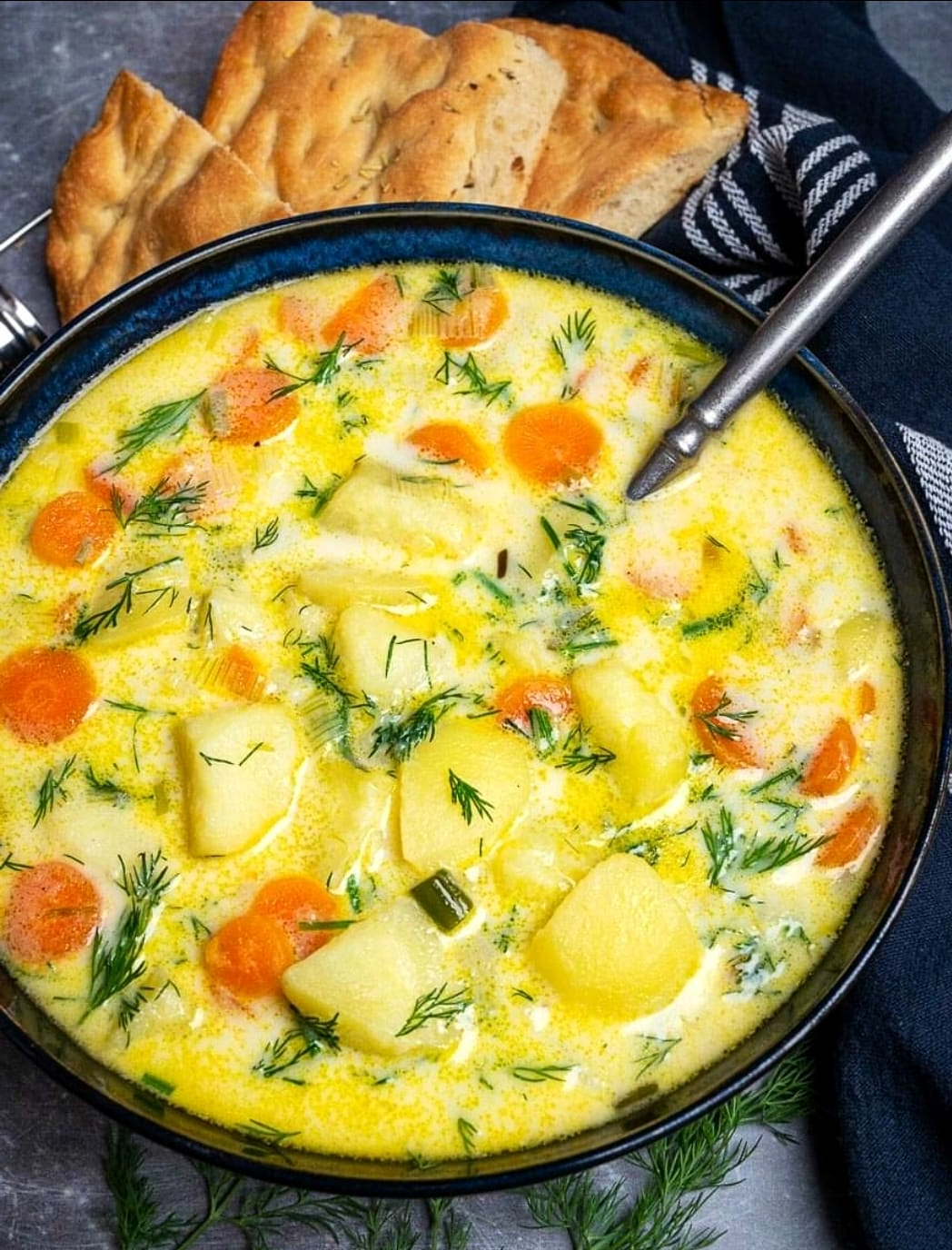 40 g (2 tablespoons)
6 spring onions with a large bulb, white and light green parts only, chopped
2 medium carrots, cut into rounds
450 g (1 lb) potatoes, peeled and cut into bite-sized cubes
1.25 litres (5 cups)
125 ml (½ cup) double cream
½ teaspoon nutmeg
1 bunch dill, chopped (about 30 g or 1 packed cup)
Salt and freshly ground pepper to taste
Instructions:
Place a thick-bottomed pot (Dutch oven) on the stove and melt the butter over low-medium heat.
Add the spring onions and carrots and cook for 5-6 minutes, stirring occasionally, until softened.
Add the potatoes and vegetable stock, stir to combine, then bring to a boil, then lower the heat and simmer for 15 minutes, partially covered with a lid, until the potatoes are fork-tender.
Place the cream into a bowl and temper it by stirring in a ladle of soup. Add the mixture to the soup pot and stir to combine.
Stir in the nutmeg, seasoning and fresh dill and continue to cook for 2-3 minutes.
Adjust the seasoning and serve immediately, sprinkled with some extra fresh dill if you like.