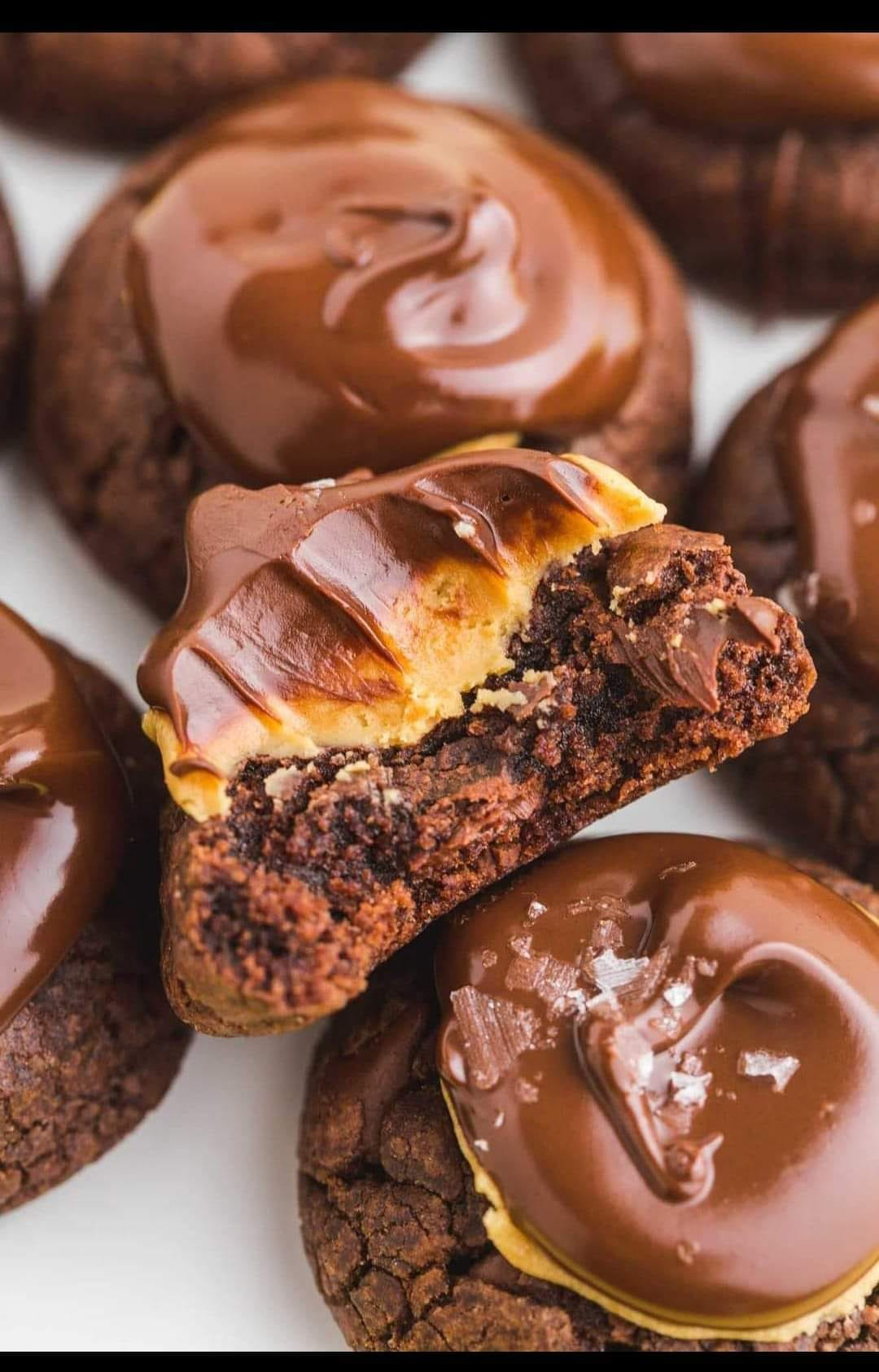 Ingredients:
1 18 ounce brownie mix I used Ghiaradelli double chocolate
¾ cup all-purpose flour
5 tablespoons vegetable oil
2 large eggs at room temperature
½ cup creamy peanut butter
¼ cup powdered sugar
½ teaspoon pure vanilla extract
¾ cup semi sweet chocolate chips
1 teaspoon vegetable oil or coconut oil
Instructions:
Preheat the oven to 350°F/180°C, and line 2 cookie sheets with parchment paper or silpat mats.
In a large bowl, using a hand mixer, combine the brownie mix with flour, oil and eggs. The dough will a little be crumbly and this is ok. Using a small cookie scoop, scoop out dough balls and then roll them with your hands into balls.
Place the dough balls on the cookie sheets, 2 inches apart and bake for 8-11 minutes. You know they're done with they are like brownies, with firm edges and centers that are still soft but set. Remove from the oven.
While the cookies are still warm, use a teaspoon to push the center of each cookie down (not too much!) to make room for peanut butter.
To make the peanut butter filling: In a medium bowl, beat together the peanut butter, powdered sugar, and vanilla. Scoop the mixture into 1 teaspoon sized balls and add one to each cookie.
For the chocolate layer: Combine the chocolate chips with vegetable or coconut oil in a small bowl. Microwave for 30 seconds, stir, then microwave for another 30 seconds. Stir until melted. If needed, microwave again at 15-second intervals until melted and smooth.
Spoon chocolate over each cookie, allowing some of the peanut butter filling to be seen. Sprinkle with sea salt if desired.