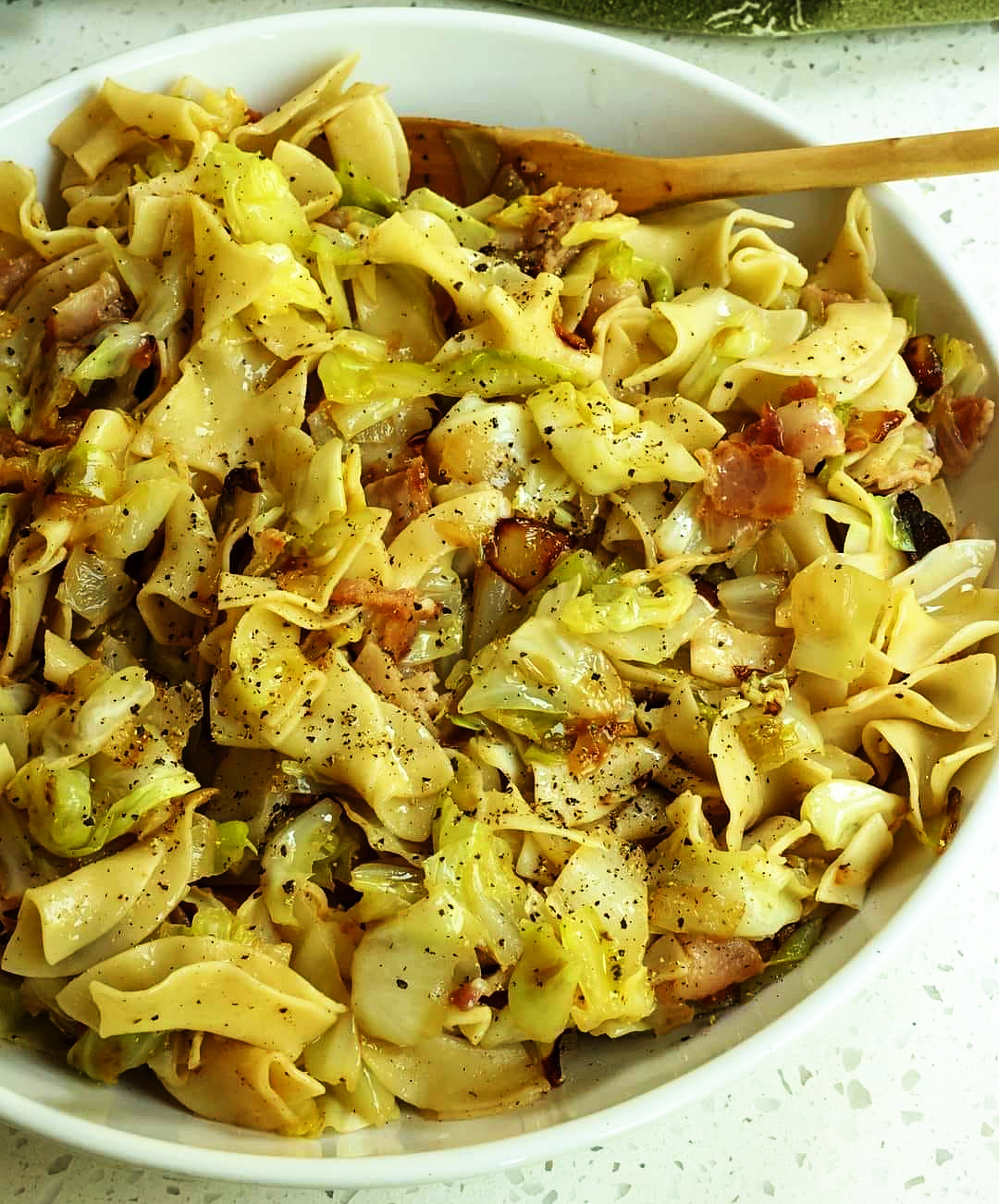 INGREDIENTS:
8 ounces uncooked egg noodles (Amish egg noodles are perfect for this)
6 tablespoons butter, unsalted
6 slices bacon uncooked coarsely chopped
1 large onion chopped
2 cloves garlic minced
1 1/2 –2 pounds green cabbage cut in bite sized pices
salt and pepper to taste
INSTRUCTIONS:
Boil the egg noodles in a large pot of salted water according to package directions and drain well.
Meanwhile melt the butter in a large skillet over medium heat. Add the bacon and onion to the skillet until the onions are soft and the bacon is almost completely browned.
Reduce the heat to low and add the garlic cooking for about 30 seconds while stirring continuously. Add the cabbage and continue cooking and stirring until the cabbage is tender.
Add the cooked egg noodles to the cabbage mixture and toss to coat. Season with kosher salt and plenty of fresh ground black pepper.