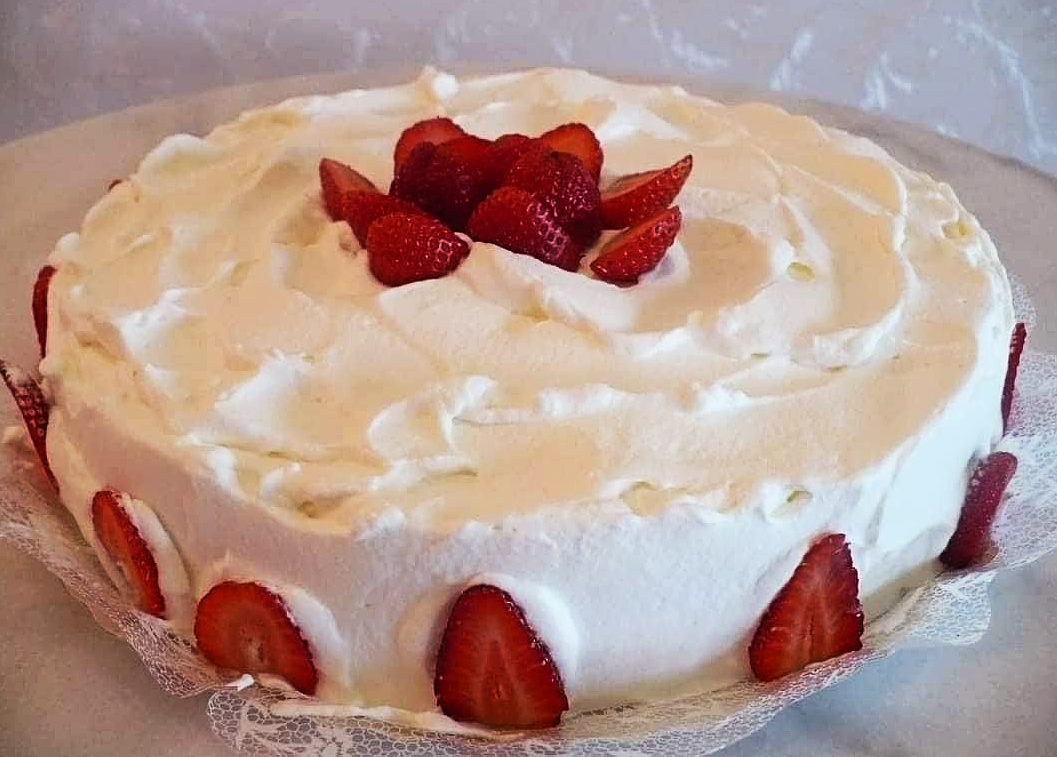 Ingredients:
4 egg units
1/2 cup sugar
3/4 cup of flour
3 tablespoons melted butter
1/2 kg chopped strawberries
1 cup fresh cream
2 tablespoons icing sugar
Directions:
Dough: First put the eggs and sugar (it is very important that the eggs are at room temperature) in the bowl of your mixer and beat until the eggs are very clear and fluffy. Then add the flour and incorporate without beating. Then add the butter until there are no more traces. Pour into a greased and floured baking pan and smooth it out. Bake in a preheated oven at 180°C for about 30 to 40 minutes. Filling: Now mash the strawberries and then set aside. Next, whip the cream into soft peaks. Then add the powdered sugar and then beat until stiff. Pour some of the heavy cream into a piping bag (about 3/4 cup) with a pitanga tip. Place the bag in your refrigerator. Add the well mashed strawberries to the remaining cream. Fill your cake with the strawberry cream and assemble your cake. Finally, garnish with the reserved cream and the strawberries.