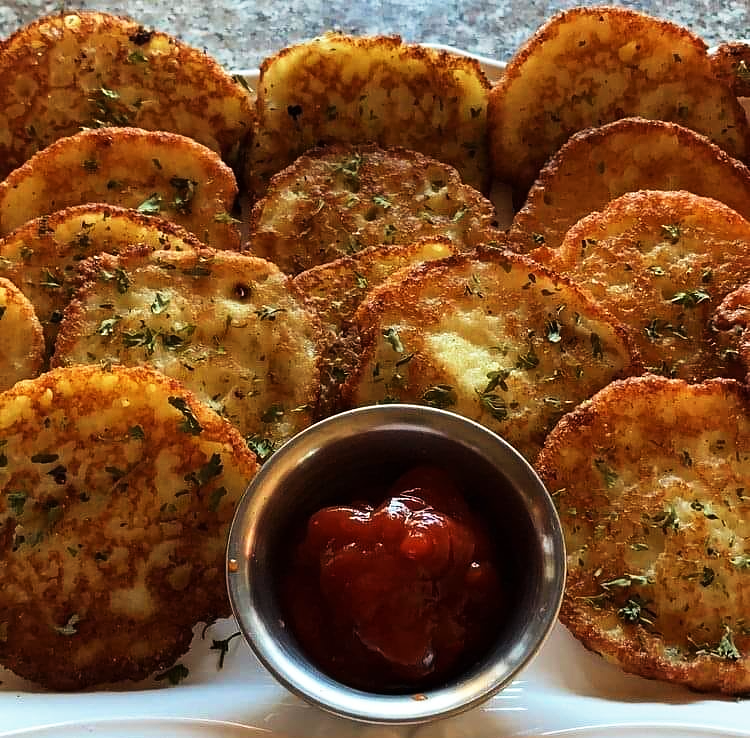 Ingredients:
4 large russet potatoes
1 medium onion
2 Eggs
1/4 c of all-purpose flour
salt and pepper to taste
vegetable oil for frying
Directions:
Add the peeled and sliced onions and potatoes into a food processor. Pulse until processed completely. Transfer the mixture onto a paper towel. Fold the towel and squeeze until most of the water is gone.
Place the mixture into a mixing bowl. Add flour, eggs, salt, and pepper into the bowl with the potato-onion mixture. Beat until well combined.
Place a nonstick skillet on the stove and turn the heat to medium. Add vegetable oil and allow it to become hot.
Spoon some of the potato-onion mixtures and spread them evenly to make patties. Fry each side for 2 minutes or until done.
Place the pancakes onto a plate lined with paper towels to drain any excess oil. Serve warm and enjoy!