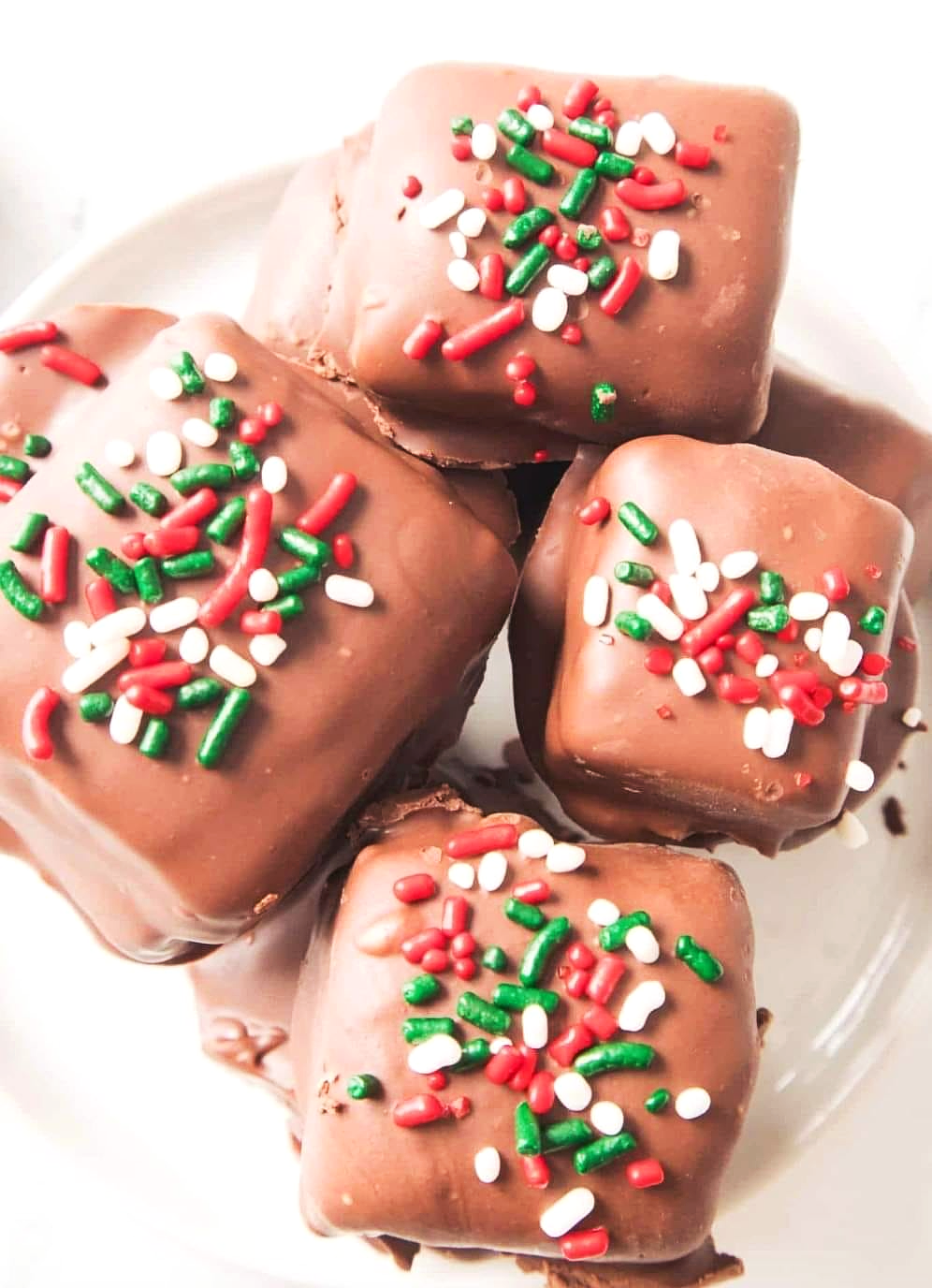 Ingredients:
2 bags of milk chocolate chips, 22 ounces total
8 ounce tub of Cool Whip whipped topping
24 ounces good quality dark chocolate melting wafers
Instructions:Cool Whip Candy
In a microwave safe bowl, pour in the milk chocolate chips and heat for 1 minute. Remove from the microwave and stir.
Return the bowl to the microwave and melt for another minute. Stir after each cycle until the morsels are fully melted.
Line an 8×8 cake pan with parchment paper, be sure to make it large enough to go up all sides.
In a larger bowl, spoon the Cool Whip into the bowl then begin folding the melted chocolate chip morsels into the cool whip.
The chocolate may harden into flakes, this is not a problem. Once the chocolate has all been folded into the Cool Whip, pour it into the prepared pan and stick the pan into the freezer for 30 minutes. Remove from the freezer and cut into equal sized squares
Melt the chocolate wafers in a microwave safe bowl, stirring after each cycle for as long as needed.
Using a fork or skewer dip each piece of frozen candy into the melted chocolate and set on a parchment covered tray
Keep the candy in the freezer until ready to serve. It is best to be kept cold until serving.
These can be turned into truffles by dropping small spoonfuls onto a tray and freezing them. Enjoy!
.