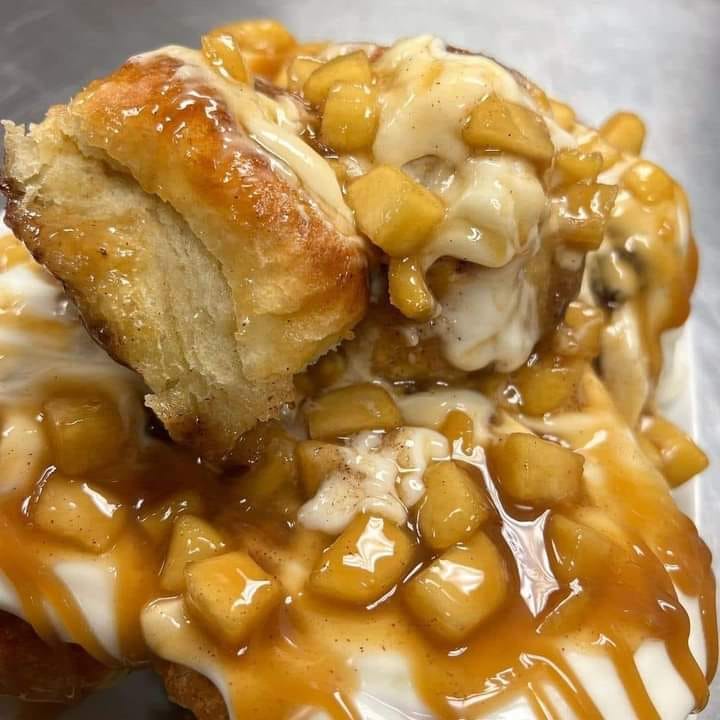 Ingredients:
What better way to celebrate fall than with caramel apples? By taking those caramel apple treats and combining them with ooey-gooey Cinnamon Rolls!
1-can Immaculate Baking Co.™ Organic Cinnamon Rolls
1-wide apple
1/2-cup all-natural caramel sauce
1/4-cup chopped walnuts or pecans
DIRECTIONS:Caramel Apple Sweet Roll recipes
1-Open cinnamon rolls, per instructions on can and arrange all 5 rolls in an 8 or 9 inch round pan.
2-Dice apple into small pieces and sprinkle on top of the cinnamon rolls. Add walnuts or pecans.
3-Bake cinnamon rolls using instructions from the label. Remove from oven and allow to cool slightly.
4-Drizzle caramel sauce over the top of the warm cinnamon rolls and enjoy!