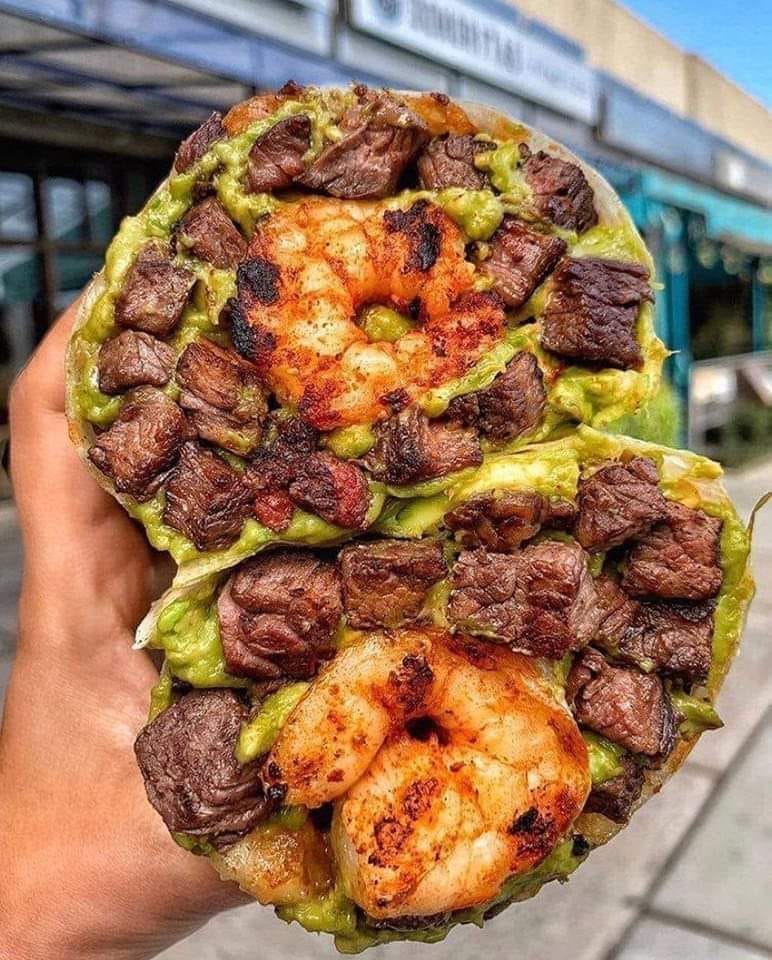 Ingredients :
Surf and turf burritos
Fajita meat 10 oz
Extra virgin olive oil
½ jalapenos peppers
Red onion
1 tsp of cumin1 tsp black pepper
Juice of ½ of a lime
¼ lbs texas white gulf shrimp
¾ Tbsp chopped garlic
1 tsp of sea salt
Pica de Gallo
Goya adobo
Haas avocado
Large flour tortilla
White Mexican cheese
Directions :Surf and turf burritos
Burritos have been a staple of Mexican food and the American diet for many years. What is not to love about a plethora of your favorite flavors mixed
The recipe is easy, and we say exactly how to grill Mexican Carne Asada, Shrimp, and Pico de Gallo.
Sometimes French fries are used to create this burrito, but I feel that it overpowers the beef and shrimp.
The burrito is then topped with Mexican white cheese, Haas avocado, and rolled into a flour tortilla.
The wrapped burrito is then grilled to a golden brown, helping melt the cheese.
This is without a doubt one of the best tasting burrito recipes you will find.
Enjoy !!