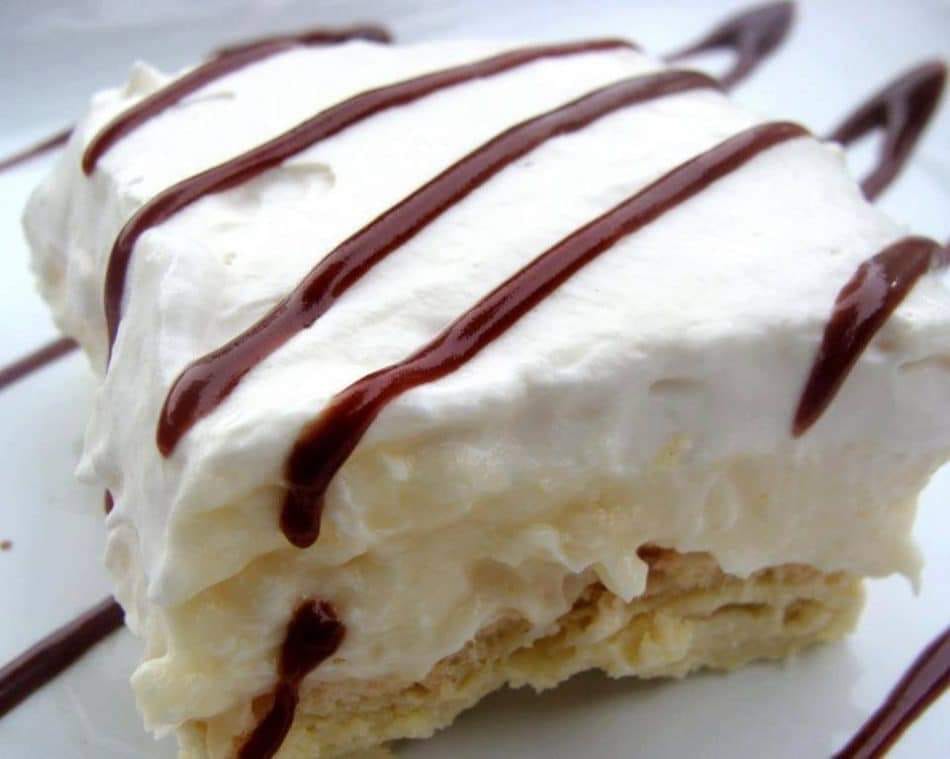 Ingredients :
1 stick margarine
1 cup water
1 cup flour
4 eggs
1 large box instant vanilla or white chocolate pudding
3 cups milk
1 – 8 oz. pkg. cream cheese, softened
1 – 8 oz. carton cool whip
chocolate syrup
Instructions :
Step1: Boil together the margarine and water.
Step2: Add flour and mix well. Cool slightly and stir in eggs, one at a time. Mix well and spread into a greased 9×13 pan.
Step3: Bake at 400 for 30 minutes. Cool completely.
Step4: In a large bowl, mix pudding, milk and cream cheese. Beat until lumps disappear.
Step5: Pour into cream puff crust.
Step6: Spread cool whip on top of pudding and drizzle syrup on top. Refrigerate.