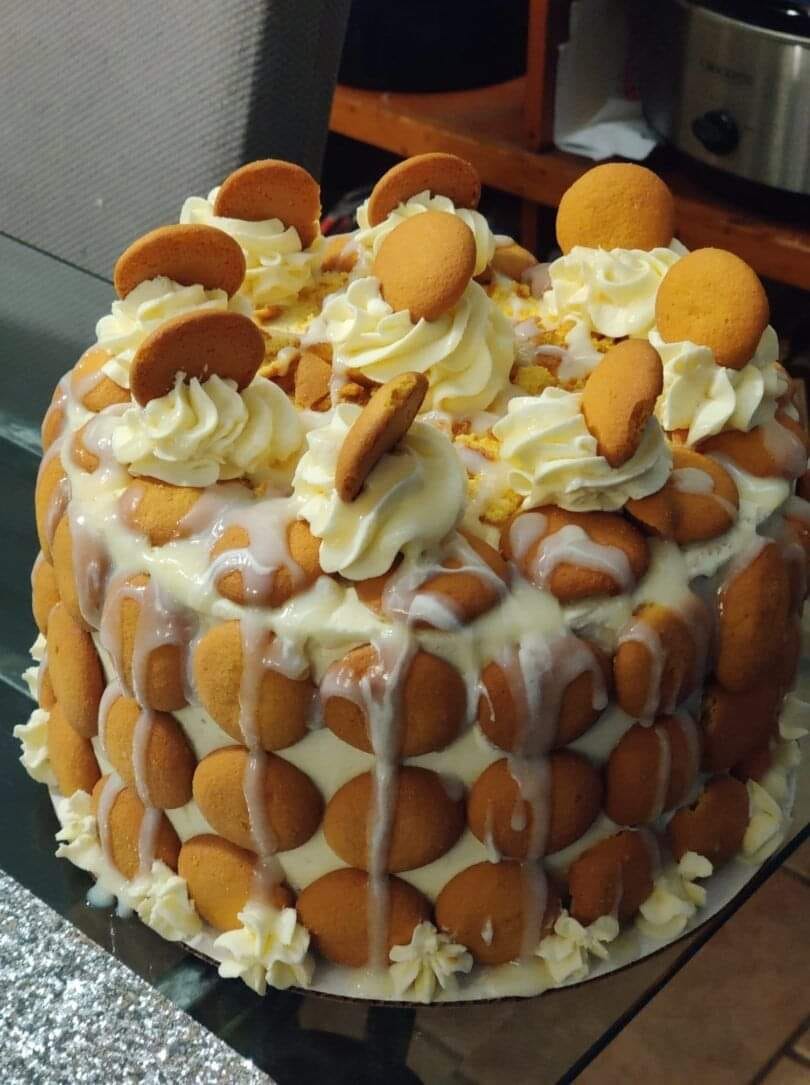 Ingredients:
2 boxes of vanilla wafers
6 to 8 bananas, sliced
2 cups of milk
1 box (5 oz) French vanilla pudding
1 pack (8 oz) cream cheese
1 (14 oz) milk
1 container (12 oz) frozen whipped topping or an equal amount of sweetened whipped cream
Directions:
Line the bottom of a 13×9-inch baking dish with 1 bag of cookies and layer the bananas.
In a bowl, combine the milk and pudding mixture and mix well using an electric hand mixer.
In bowl, combine cream cheese also condensed milk and mix to smooth. Fold whip topping into cream cheese mix.
Add cream cheese mixture to pudding mixture and stir until well blended. Pour the mixture over the cookies and bananas and cover with rest. ENJOY!